QPR manager Harry Redknapp criticises media reports of drinking on club's Dubai training camp
Harry Redknapp has hit out at reports that several of his QPR squad indulged in late-night drinking on a visit to Dubai.
By Tim Oscroft
Last Updated: 03/03/13 8:20am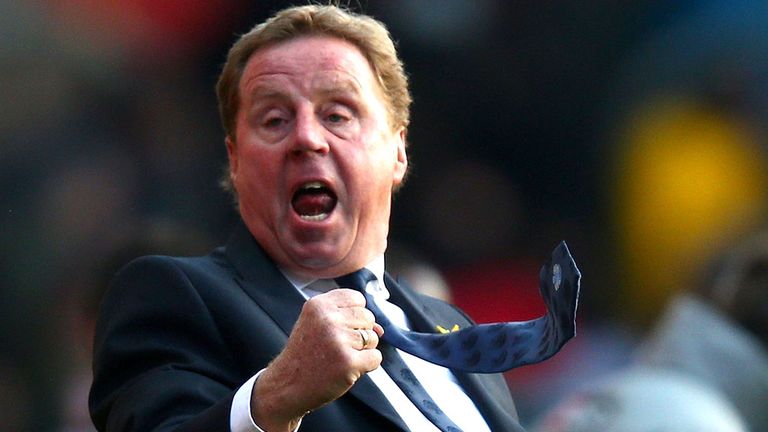 A report in the Daily Mirror quoted three unnamed players who likened the visit to the United Arab Emirates to a "stag party".
However Redknapp unleashed a withering attack on the claims in the wake of QPR's 2-1 win at Southampton.
"This morning we woke up to a newspaper story that was a completely fabricated story," said the QPR manager. "We went to Dubai, we arrived at 5 o'clock in the morning and I trained them that morning at 11 o'clock.
"I trained them every morning, harder than I have ever trained any team. There were seven Premier League clubs (out there) and not one of them would have trained anywhere near as hard as us.
"In fact I know that two clubs did not train at all that week. We worked our socks off, and then to pick up a paper and see a story like that is just disgusting. It's not come from players, I know where it has come from, it's a story from somebody who is trying to cause problems at the football club and he has found somebody who wants to listen to him and write it.
"It's an absolutely disgusting story, we went away to work and that is what we did. They had one night off, one night, I let them go out because they had worked so hard.
"We did not have a game for two weeks, and when they went out I think there were five other Premier League clubs who also let their players out that night so they went out and had a drink with some of the other lads. The next morning at 8.30 they trained again, so it's a disgrace to read that.
"I don't allow players to misbehave, go away on trips and not train, so when I read that this morning I was disappointed."