Robert Green believes QPR can survive but knows it's do or die
Queens Park Rangers goalkeeper Robert Green insists the players still believe in survival - but admits it is do or die.
Last Updated: 16/03/13 2:03pm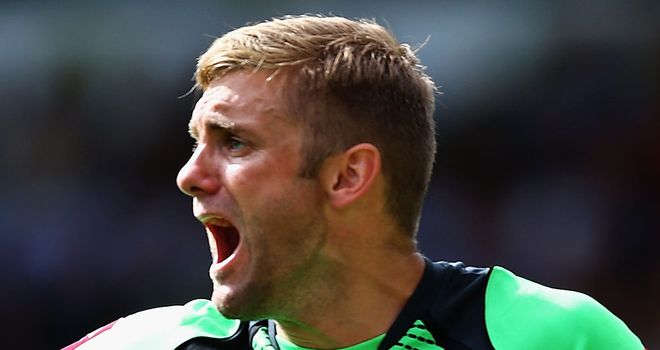 The Hoops are bottom of the Premier League with just nine games remaining but visit fellow strugglers Aston Villa on Saturday after picking up back-to-back wins for the first time this season.
The 33-year-old credits manager Harry Redknapp for having confidence in the team at a time when things were looking particular bleak.
"He gives people belief," Green told the Daily Telegraph. "The number of times he's told us: 'You are good players.' You hear it enough times and you believe it.
"I was born eight miles from the training ground, so I feel more of a duty to a local club. It's getting to the point of the season where it's **** or bust but we are catching up."
Green featured in the recent wins over Southampton and Sunderland following an injury to Julio Cesar and he admits the arrival of the Brazilian in August was a nasty shock.
"A heads-up would have been nice rather than finding out on Sky News he's signing," admitted the former West Ham keeper.
"They told me I could go but who needs a goalkeeper with one day to go in the transfer window?
"Julio is a fantastic keeper, a nice guy unfortunately, that makes it harder. I'd love to hate him but I can't!"
The prospect of a run in the starting line-up has encouraged Green that an England career marred by his infamous error against the United States at the 2010 World Cup might not be over just yet.
"I could play 200 games again and not make a mistake like I did against America. It's the nature of being a keeper," added Green.
"I got sent off against Ukraine; I got injured [against Belarus]. When - rather than if - I get a chance with England again I'll be in such good stead because these things have happened. I'm stronger. You can't throw any more at me."