Harry Redknapp: Fulham fans should give Bobby Zamora hero's welcome
QPR boss Harry Redknapp says Fulham fans should give striker Bobby Zamora a hero's welcome on Monday night.
Last Updated: 01/04/13 7:30pm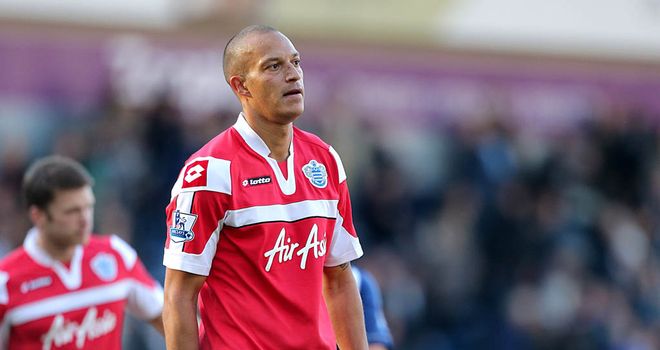 Zamora spent four years at Craven Cottage, his goals helping them reach the 2010 Europa League final before moving to QPR in January 2012.
Redknapp admits he is upset when he hears supporters abuse the players they once cheered - and he hopes Zamora gets the reception he feels the striker deserves.
"I don't know why you should get stick when you go back to a club where you have done so fantastically well," Redknapp said.
"Why do you abuse someone when they have given you good service and been a good player?
"I went to watch them play Juventus that night (in the Europa League). That was one of the best footballing nights I have ever been to.
"Fulham went 1-0 down and they were something like 4-1 down on aggregate (but came back to win 4-1 on the night) and Bobby ripped them to pieces.
"What a night of football, I loved every minute of it. Years ago people would go back to their old club and they would get a lovely ovation. Dear oh Lord, what has happened?"
Zamora started the current seasons superbly, scoring four in five games, but he has only added one to that tally since last September with the striker suffering with injuries and illness.
He will be available on Monday and Redknapp said: "He is important to us. He holds the ball up, he knows what he is doing and he knows how to play. Going back to Fulham will be interesting for him."