Premier League: Chris Samba defends big wages after QPR horror show
Chris Samba has apologised for his defensive horror show at Fulham but hit back at criticism over his big-money wages.
Last Updated: 02/04/13 3:26pm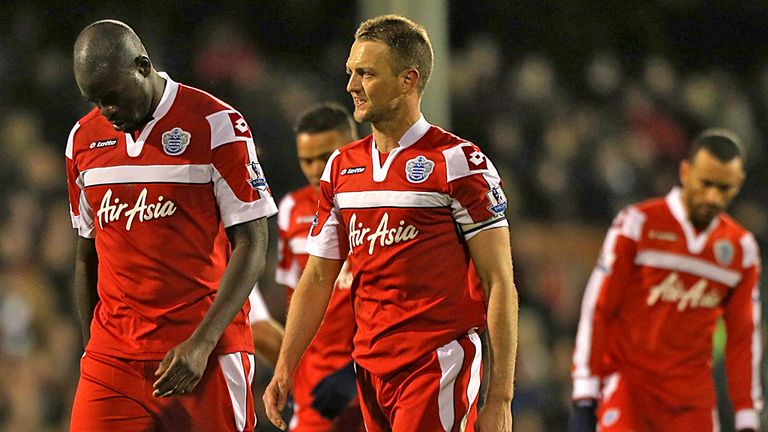 Samba, who was at fault for two goals in the 3-2 defeat at Craven Cottage, originally turned to Twitter to lament his first-half performance but went on to slam fans who brought up his reported £100k wage and heavy price tag, telling them to "grow up".
The £12.5million January signing from Anzhi Makhachkala also suggested he deserved more respect for entertaining "millions around the world".
He wrote: "I'm really sorry I let the side down, really upset with my 1st half performance. I can't say sorry enough to all the supporters, won't give up."
After subsequent criticism from fans, he wrote: "Before I go tonight I just wanna say I see a lot of you talk about I shouldn't say sorry, well when I'm wrong I'm wrong I hold my hands up.
"Then 2nd of all to all you keep talking about 100k performance, tell me what is a 100k performance? we as players go out and give our all.
"We do are best every week, what I get payed has nothing to do with any of you, as for my price tag I didn't put a price on my head, grow up pls.
"U all moan about players and wages but we don't just entertain u, we entertain millions around the world, without us what would you tweet about?"