Harry Redknapp hits out at under-performing Queens Park Rangers squad
Harry Redknapp has warned his under-performing QPR squad that they will struggle to get moves if the club goes down.
Last Updated: 15/04/13 9:17am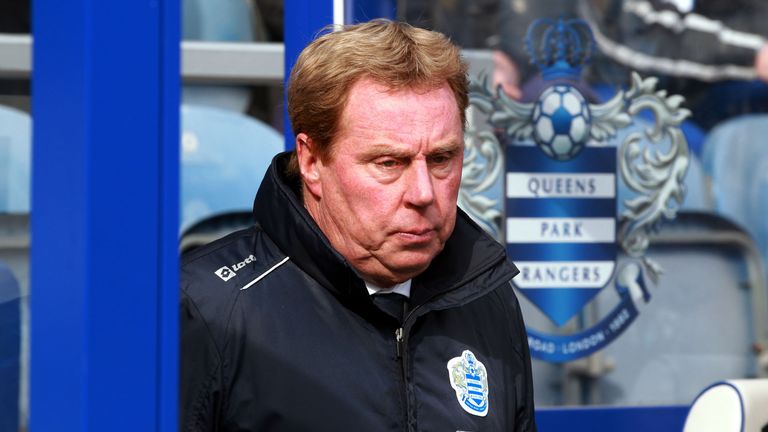 In a post-match blast following a 2-0 reversal at Everton on Saturday, Redknapp questioned the 'talent' of those at his disposal.
He appreciates that many may feel that relegation will open the door to a summer switch, allowing them to remain in the Premier League, but he has made it painfully clear that there will be few takers for players who have shown a distinct lack of fight over the course of the 2012/13 campaign and are tied to big-money contracts at Loftus Road.
Redknapp said: "You say talented players, but I don't know. Are they that talented? I don't know, really.
"You have some experienced players, but you need a good group of characters and you have not got any problems when you have that.
"I hear all the time that, if they get relegated, they will want to go because they won't want to play in the Championship, but if they played better they would not be in the Championship, so that's a load of cobblers.
"They won't go. How are you going to get rid of them? That's your biggest problem. They all have contracts.
"I wish you were right, and you could say (the players would leave), but it ain't going to happen here.
"Who is going to pay them what they are earning here? It is going to be very hard to shift them."