QPR's £15m bank loan is reportedly connected to their hunt for a new ground
Chairman Tony Fernandes hopes to have some news on QPR's search for a new ground in the coming weeks.
Last Updated: 17/04/13 2:40pm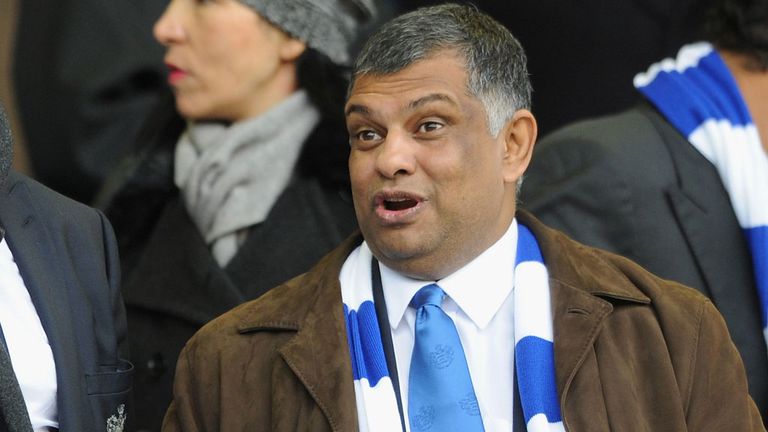 And Fernandes says that a widely-reported £15m loan taken by the club is connected to their stadium hunt.
The R's look doomed to relegation from the Premier League this season but it seem Fernandes is keen to press on with their plans to construct a new home.
It was reported on Tuesday that, for the first time since Fernandes became majority owner of QPR in 2011, they had borrowed a significant sum of money from a bank, in the form of a £15m loan from Barclays in Hong Kong, charged against all the club's assets.
Loan raises concerns
With the club already roughly £90m in debt, the news raised fears among QPR fans that their probable upcoming relegation will prove financially disastrous.
But Fernandes wrote on Twitter on Wednesday: "Loan for QPR is for new stadium. Next two weeks will hopefully bring good news. But work is starting. We will not say anymore on stadium."
When one of his Twitter followers said £15m for a new stadium was "not plausible", Fernandes added: "Of course it's not 15. Add a zero."
QPR's current home at Loftus Road is the smallest in the Premier League, with a capacity of just 18,439, and last summer Fernandes said the club were looking at three potential sites for a new home.
And R's chief executive Philip Beard has spoken in the past about his desire for the new stadium to be "part of a hub of a wider entertainment destination".