Harry Redknapp says QPR lacked ability in failed attempt to avoid relegation
QPR boss Harry Redknapp has dismissed claims that his side lacked ambition during their ill-fated relegation battle.
Last Updated: 03/05/13 1:28pm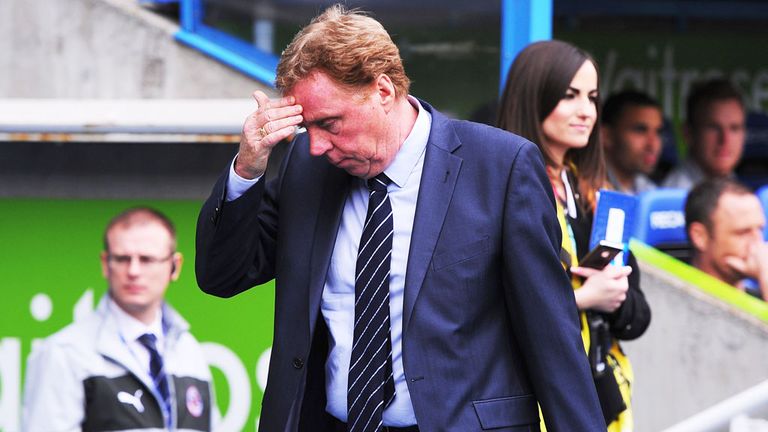 Jose Bosingwa was criticised for sharing a joke when leaving the pitch after the club's fate was sealed at Reading, leading to claims that a number of big-name players were unconcerned about dropping out of the top flight.
"I don't think they have lacked desire, what they have lacked is ability," he said.
"People keep saying what a good squad we are and that is absolute rubbish. We are where we are because of how good we are. It's not because they have not tried.
"It's not been a lack of desire, it was a badly balanced squad that lacked the ability to stay in the Premier League. They are not a bad bunch of blokes and I find them good to work with.
"I was walking behind him (Bosingwa) after the game and I was smiling. I'd been crying all week after we got beat by Stoke and Wigan.
"He was walking down the tunnel and another Portuguese lad said something to him and he went laughing.
"There has not been a lack of desire. The squad, in all honesty, is not good enough to have stayed in the Premier League. That is absolute fact.
"It was a badly balanced squad lacking ability and if you started again with this team I still think we would get relegated."