Harry Redknapp admits improving his QPR squad will be tough
Harry Redknapp admits he has a tough task on his hands as he looks to rejig his squad for life in the Championship.
Last Updated: 21/05/13 7:42pm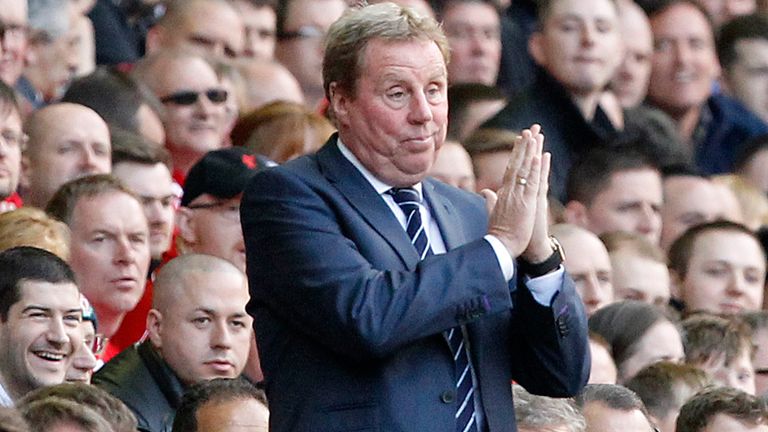 The Rangers manager criticised the attitude of some of his squad after they signed off on two years of top-flight football with a 1-0 defeat at Liverpool, revealing he only wants those with the right mentality on the books next season.
"I want to put a team together that comes in every day looking forward to work," he said.
"If I couldn't do something in the summer and change it around then I wouldn't want to come back. I don't need the aggro of people coming in late, fining players every day.
"I don't need to come to work and have aggravation. I need a group who are pleased to play football, want to learn and take a bit of pride in what they do.
"You have people like Clint Hill and Shaun Derry who give everything. There is a good group, Rob Green is not a problem.
"There is a little group I need to shift and get some new blood in. It ain't going to be easy to shift players.
"I learned a lot from day one. I knew what we had here but we were short of quality. It's been a mismatch of a squad.
"We are looking at a different level now, we're not looking at top players. We're looking for players that can get you out of the Championship next year.
"It's not going to be easy, it's a tough division full of quality, big clubs - bigger clubs than QPR. We've got no divine right to come out of the league next year."