Internationals: Richard Dunne desperate for Republic return, admits Robbie Keane
Richard Dunne is desperate to reignite his international career after injury, team-mate Robbie Keane has revealed.
Last Updated: 30/05/13 4:15pm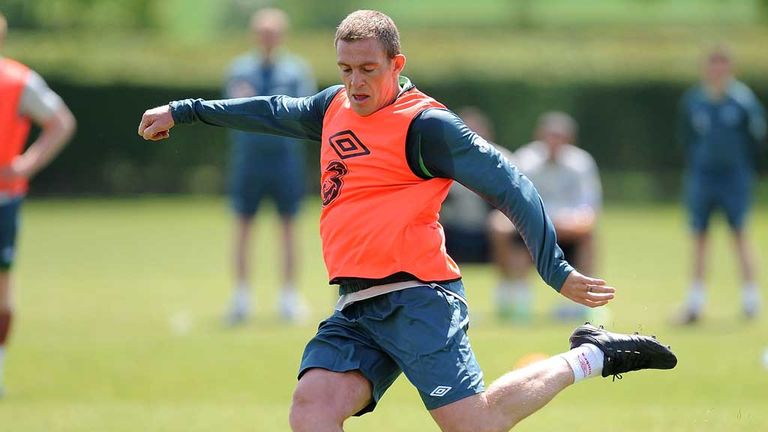 Three bouts of groin surgery and a hip problem mean the Aston Villa defender has not played for club or country since the Republic's disappointing Euro 2012 campaign ended at the group stage last summer.
Dunne returned to training with Giovanni Trapattoni's squad ahead of Wednesday's 1-1 friendly draw with England at Wembley, and skipper Keane knows how eager he is to feature in Sunday's friendly against Georgia in Dublin.
Keane said: "I know he wants to. I have been rooming with him, so I know he is desperate to play.
"It's been a frustrating season for him. Obviously he hasn't played since the Euros, so I know how much it means to him.
"To come back and hopefully even play 20 minutes or something like that would certainly be good for his confidence, and to see where he is himself because it's been a tough year for him with his injury.
"It's not nice to be out, certainly for that long. I have been very lucky in my career never to be out for any more than four or five weeks, so I could never imagine what it would be like to be out for a year. I'd be pulling my hair out."