QPR chairman Tony Fernandes insists that he hasn't fallen out with Harry Redknapp
Queens Park Rangers chairman Tony Fernandes has dismissed reports that he has had a row with manager Harry Redknapp.
Last Updated: 07/06/13 4:47pm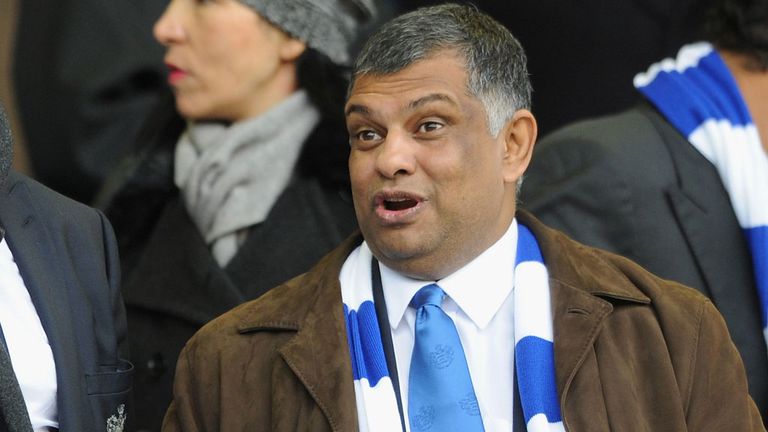 Redknapp was reported to be considering his future at QPR after Reading hijacked his bid to sign former England defender Wayne Bridge.
But, speaking to Sky Sports News, Fernandes said that he and Redknapp have no problems.
Fernandes said: "We have had no row at all. You know that Harry is emotional and Harry wants to get us promoted like the rest of us.
"We just want to do things properly and we have learnt a lot from last season. We want players who want to play for us and we want to protect ourselves against players who may get injured or who may not be fit enough.
"So, we have to find a balance of being enthusiastic and getting players in, and throwing money down the drain."
Redknapp joined the club in November 2012 following Mark Hughes' sacking and Fernandes said he likes the former Tottenham manager's desire to succeed.
He added: "Harry is passionate and you can't blame him for that. He would like to get to the Premier League as we would all like to.
"We are determined to build the right culture at the club and if a player plays for us a lot his wage will be reflected in his appearances as well.
"There's no point having guys sat on the bench earning high salaries doing nothing and we want to make sure agents are fair to us and their own players.
"The important thing is to set a strategy and stick to it. I think Harry will be the first person to say that I have been the most supportive chairman in the Premier League. I played FIFA '13 with Loic Remy before he signed when people said we would never get him.
"We'll find a way and both Harry and I have the same objective, to do something good and build it forward."