Transfer news: Burnley striker Charlie Austin still hoping to grace Premier League
Burnley striker Charlie Austin is still hoping to grace the Premier League after missing out on a switch to Hull City.
Last Updated: 16/07/13 9:18pm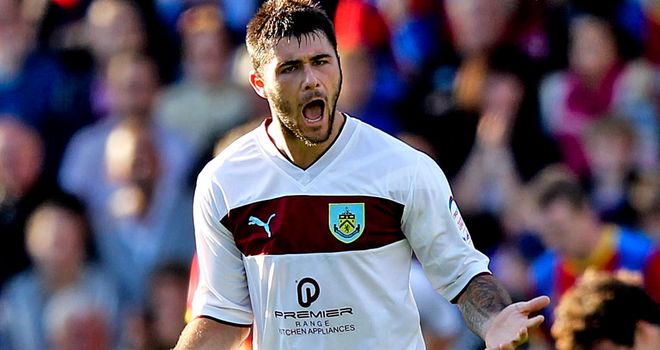 The 24-year-old saw a proposed transfer to the KC Stadium collapse after failing a medical.
A knee problem prevented him from linking up with the Tigers and completing a step up into the top flight after many windows of intense speculation.
Austin is disappointed to have missed out on this occasion, but is confident he will mix it with the best in the business at some stage in his career - be that with Burnley or elsewhere.
He said in the Burnley Express: "I thought I was going to the Premier League and that's where I wanted to be.
"Obviously that's fallen through so hopefully I'll get the chance, whether it be with Burnley or someone else.
"I'm a professional athlete and I've got to try to get over the disappointment of what happened. I've got a job to do here. I've got to work hard and get myself right for the season.
"I want to get onto the pitch and play as many pre-season games and train as many days as I can."
He added "I was disappointed at the move not going through. Obviously I wanted to play in the Premier League but I'm back here now at Burnley and I've got work to do.
"I realised that I'm a professional footballer and I need a pre-season behind me and I need to get fit and prepare for the new season. I've not left Burnley Football Club yet."