Joey Barton says he could have caused trouble at QPR to force move to Marseille
Joey Barton has revealed he could have "caused problems" at Queens Park Rangers in a bid to secure a move to Marseille.
By Patrick Haond
Last Updated: 03/10/13 12:46pm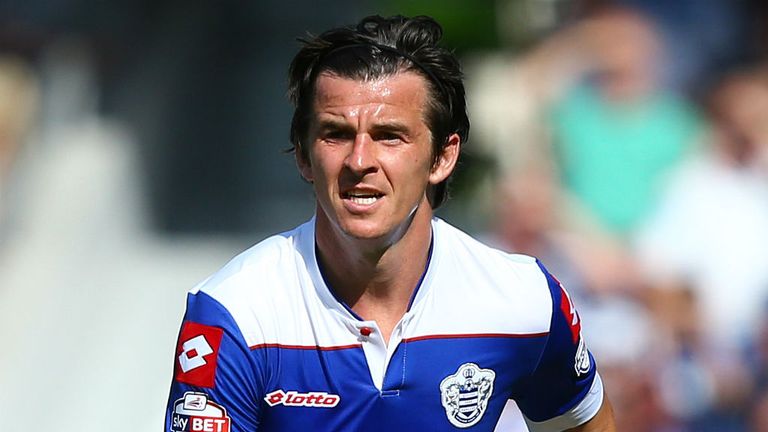 Barton was widely expected to leave QPR in the summer after returning from a successful loan spell at Marseille last season.
The 31-year-old openly admitted earlier this year that he did not want to play in the Championship with QPR and that his first choice would be to join Marseille on a permanent basis.
Marseille were keen to sign Barton on a free transfer after his loan move, but QPR were unwilling to do a deal on those terms, which resulted in Barton staying at Loftus Road
Barton, who has impressed for QPR this season, admits he could have made things more difficult for the London club if he wanted to to try and force a move away.
"I could have caused problems here at the club or with the coach so they would let me go," Barton told L'Equipe. "I even think that would have worked.
"But I am not that kind of guy. I have never done that at a club in my career.
"I didn't want to play in Championship. Tony Fernandes talked to me and said there is a real project, a team to get promotion again and I would be a key element of it.
"But I was not attracted, because the club kicked me out one year ago. I was banished while I was captain.
"Marseille welcomed me with open arms. Anyway, now I am here and I will do everything for us to join back Premier League. But I will never forget what Marseille did for me."
Blocked
Barton admits he could understand Marseille's reluctance to pay a fee for him due to his age after QPR chairman Fernandes refused to let him leave on a free transfer.
"Why didn't I stay? It was complex," added Barton.
"At first I was optimistic. I had a big problem with the former QPR manager [Mark Hughes] before leaving for Marseille and when I came back in the summer, the situation was very difficult.
"The club had just been relegated and had to sell players. So I was confident. I told myself: 'I will work during training-sessions, remaining discreet and in the end I will leave to go back to Marseille and it will be fine'.
"We had an agreement with l'OM. I talked to Harry Redknapp too. He told me he understood why I wanted to leave and he would not prevent me. But then, the QPR chairman refused to let me leave as free agent.
"He asked Marseille to pay a transfer fee and it was not possible. The agreement I had with l'OM was I had to be free agent.
"I can understand why l'OM didn't pay to sign me. I am 31-years-old, not so young, I have good wages, so paying a fee for an old player like me, it was too much. "