Sky Bet Championship: Jermaine Jenas confident of new Queens Park Rangers deal
Queens Park Rangers midfielder Jermaine Jenas is ready to prove his worth and earn a new contract at Loftus Road.
Last Updated: 08/11/13 3:55pm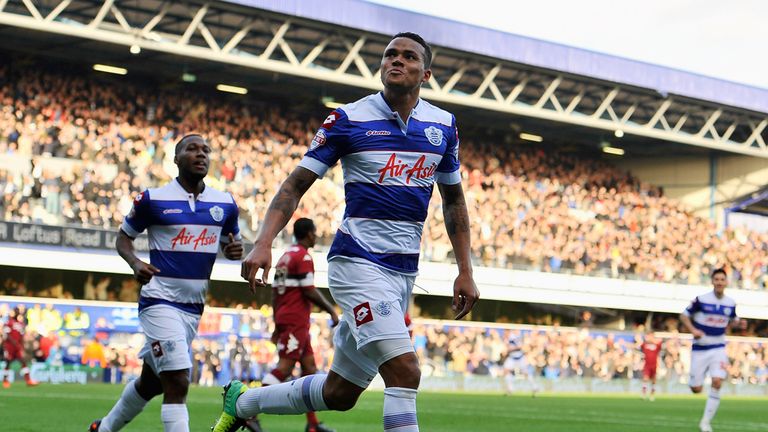 Jenas has been restricted to the bench for the majority of the season, but returned to the side last weekend, scoring in a 2-1 victory against Derby.
However, he is out of contract at the end of the season and Rangers remain reluctant to offer any deals until their status for next season is confirmed.
Despite the ambiguity, former Spurs playmaker Jenas believes he will be able to earn a contract extension at Loftus Road.
"I've had to wait patiently and I've been very frustrated at not playing," he told Get West London "I got my chance against Wigan due to Joey [Barton] being suspended, and I played well enough to keep my position in the team for the weekend. I got my goal and I was pleased with my performance.
"We have a big squad and there are players to come back. As long as I am part of the team that wins the league, that's all I'm bothered about.
"There's a few of us here that have only got months left on our deals, so we're going to keep pushing to get this club where it needs to be and earn the right to get a new contract.
"A lot of us in this team have played Premier League football and we feel it's where we belong. But you have to earn it and we intend on doing it."
Jenas was subject of speculation from Hull in the summer but the 30-year-old has no regrets after turning down a return to the top flight.
"I was very interested in getting back in the Premier League, but you have to weigh it up," he added.
"Would I have been jumping ship just to go down again while QPR go up? Hull have got off to a fantastic start and I was absolutely over the moon with their interest.
"But I've just had a new-born, and the maths wasn't really adding up at that particular time."