Tony Fernandes says QPR fans should ignore a report saying the club are facing a huge fine
QPR chairman Tony Fernandes says a report claiming the club could be handed a £60m fine is "not accurate".
Last Updated: 17/11/13 6:07pm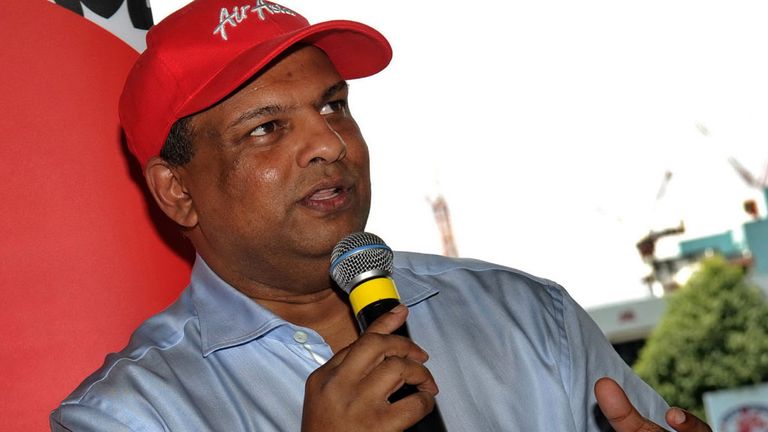 The Mail on Sunday says QPR will be penalised under the new Football League Financial Fair Play rules if they make a heavy loss this term.
The newspaper stated: "New rules that aim to limit club losses come into force this season and Championship clubs will be forced to pay a 'fair play tax' on financial deficits.
"QPR are believed to have lost £80m in the 2012-13 season. That figure will be an indicator of losses in the current season.
"If promoted, QPR will be hit with a fine of £1 for every £1 loss over £18m in 2013-14. They could avoid a fine, or at least postpone it, if they fail to get promoted.
"In that case, they will be hit with a lengthy transfer embargo."
But Fernandes, who is the majority shareholder at QPR, posted a response to the piece on his Twitter account which advised fans not to be alarmed.
"QPR fans, please ignore article," he wrote.
"Shows how big our brand has become that people need to write stories that are just not accurate. Stay focused on getting back to the Premier League."
QPR were relegated from the Premier League last season despite signing a number of high profile players, who the Mail on Sunday reports are on "huge contracts".