Joey Barton thinks the chance to bet on players getting yellow cards should be taken away
QPR midfielder Joey Barton thinks the range of betting markets available on football matches should be looked at.
Last Updated: 11/12/13 7:47am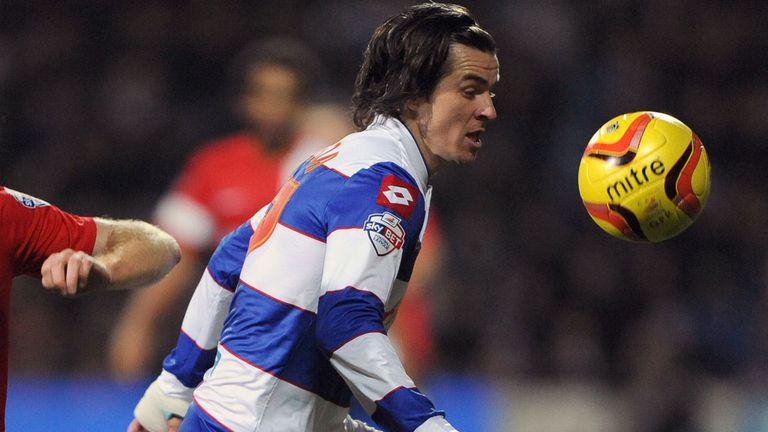 Six men, including five footballers, were arrested at the weekend following a story in The Sun on Sunday, and they have now been bailed until April.
The story was based on secret video footage in which former Portsmouth player Sam Sodje apparently claimed he could arrange for players to receive red and yellow cards in exchange for cash.
And Barton thinks the removal of such betting opportunities would reduce the likelihood of match-fixing.
"Surely the onus has got to be on the betting companies to take out these stupid betting markets," he told Sky Sports.
"It's OK betting on the result. When I was growing up, we all used to love a footy coupon on a Saturday.
"It would have the first goalscorer and it was part and parcel of going to a game. But betting on corners, or throw-ins, or bookings?
"You've seen it in the horseracing world, you've seen it in the cricket world. When there are people who are maybe a little naive and think they can get away with it or maybe earn a few quid, then they are going to do things that go against the laws of the game, though it's a small minority.
Barton never approached
"There are legitimate betting markets but, when you're looking at corners or sending-offs or yellow cards, I think you open up a door to a seedy side of the world which, unfortunately for all of us, is out there.
"The only way to stop it is by, I think, closing these markets.
"Fortunately, I've never come across anyone who has ever approached me in any way to influence a football game."
QPR chief executive Philip Beard says he is hopeful that the club's players would act appropriately if they were approached by would-be fixers.
"We meet players individually and collectively," he said. "We give them all the rules and regulations for the season.
"But I think it's common sense. If somebody is approaching you, and you know, fundamentally, that it is wrong, I'd expect them to come to me or report it to the club, and we'd put it to the right channels."