QPR midfielder Joey Barton launches stinging attack on club's former manager Mark Hughes
Last Updated: 01/04/14 2:19pm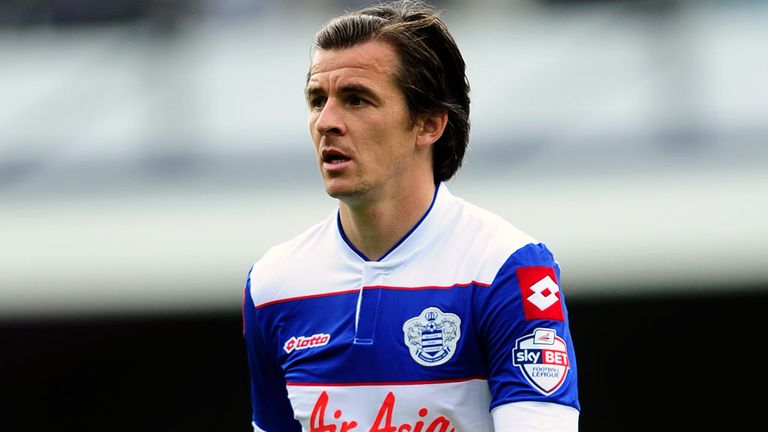 QPR midfielder Joey Barton has slammed former Rangers manager Mark Hughes and claimed the Welshman left the club in a "hell of a worse situation" than the one he inherited.
Hughes took charge at Loftus Road following the sacking of Neil Warnock in January 2012 but departed in November of the same year.
QPR had failed to win any of their first 12 Premier League matches of the 2012/13 season when Hughes left and they went onto finish bottom of the table.
Hughes is now rebuilding his reputation at Stoke and recently urged people not to judge him on his time with the R's.
Those comments clearly irked QPR midfielder Barton, who on Tuesday posted a link to the interview via Twitter with the comment "April Fools".
"People thinking I hold a grudge against Hughes. I don't," he posted via his account, @Joey7Barton. "He was the one who let me go to Marseille after all.
"What I don't like is people shifting the blame. How dare he say what he has said in that interview. The club/board backed him to the hilt.
"Gave him everything he ever asked for. Fans backed him to the hilt.
"Who took the club down. Why? Lack of professional pride and discipline. IMO. He will claim he kept us up the year. He never. Warnocks team.
"I reiterate, players he signed took the club down. Why I am ranting at this interview? Because he is trying to get away from the truth.
"We are all now here trying to clean up his mess. The players/staff/board and fans. He inherits Tony Pulis team, a good solid team and now he thinks he's the bees knees. Nah mate, you're not shifting blame. Not on my watch.
"Accept you failed. Accept your to blame. Be humble and apologise to a club you left in a hell of a worse situation than when you came."