Championship play-off final: QPR boss Harry Redknapp hopes for best career moment
QPR manager Harry Redknapp is hoping for one the best days of his long career in Saturday's play-off final.
Last Updated: 24/05/14 2:59pm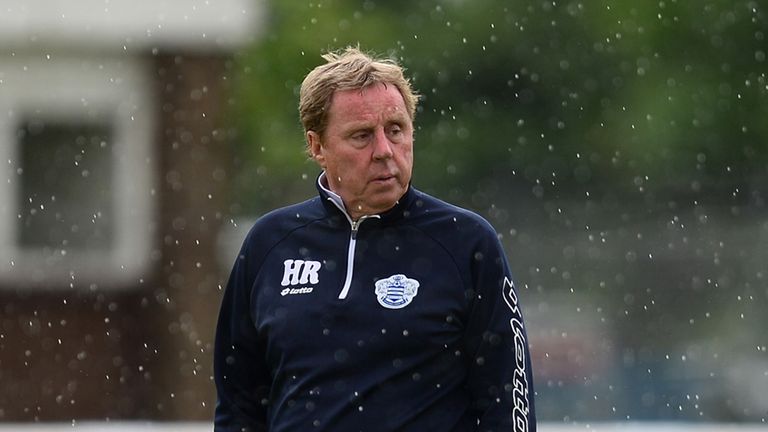 The Loftus Road side travel to Wembley to face Steve McClaren's Rams - and Redknapp is desperate to wrap up a quick return to the Premier League.
Redknapp insists Derby are favourites going into the final - dubbed 'the richest match in football' - given their outstanding recent form. And the 67-year-old said: "Getting promoted on Saturday would be right up there for me.
"What's happened in the past has been some special times but I'm looking to get QPR back in the Premier League.
"That was the aim at the start of the season. It's been a long, hard campaign, but I really want it for the fans and the entire club.
"It'll be a fantastic atmosphere at Wembley - I'm excited.
"You can only do your best. It is a game at the end of the day. It's an important one and we want to win for our lives.
"You have your ups, you have your downs and you come back strong.
"When you saw the attitude of the players the other night, their will to win. There are some good lads here."
Refusing to speculate on his future, which many feel depends on Saturday's game, Redknapp added: "I'm still enjoying it.
"While I enjoy it, I'll keep going. People think you're mad but the day I wake up and say I don't fancy it, I'll turn it in."
Watch all three play-off matches throughout this 'Ultimate Weekend' starting with Derby v QPR from 2pm on Saturday, live on Sky Sports 1