Premier League: Queens Park Rangers boss Harry Redknapp close to signing new deal
Last Updated: 29/08/14 1:00pm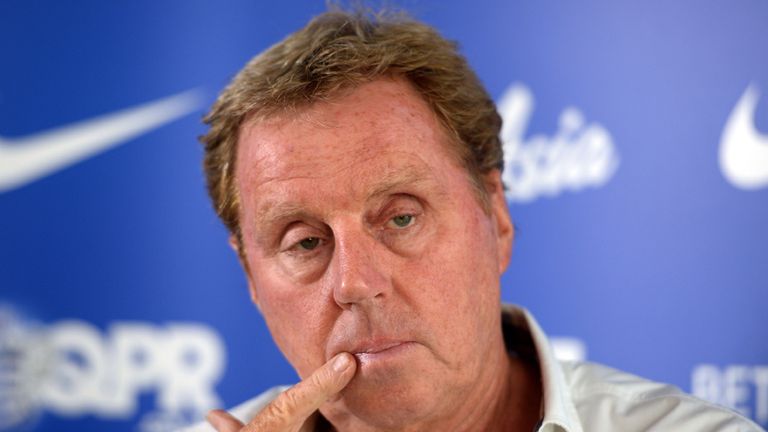 Harry Redknapp has revealed he is on the verge of signing a new contract with QPR and rubbished speculation his job is under threat after the club's poor start.
QPR have failed to take a single point from their opening two Premier League games, losing 1-0 at home to Hull City on the opening day and suffering a heavy 4-0 defeat at Tottenham last week.
Despite this, Redknapp insists he has the complete backing of club chairman Tony Fernandes and is certain he will both sign a new deal in the very near future and succeed in keeping the club in the Premier League.
"It's absolute rubbish, we've played two games, he (Fernandes) wants me to sign a two-year extension," added Redknapp.
"He's been asking me for a little while but we've just not got around to doing it. Maybe today if they put it in front of me, I'll sign it. If not, next week.
"I wanted to come back into the Premier League, I want to stay here and I will stay here this year - we'll stay up."
Although the 67-year-old admitted earlier in the summer he would have retired if he had not succeeded in getting the club promoted last season, he insists his hunger remains strong.
Redknapp said he will sit down with Fernandes over the coming days to sign his new deal and such is his trust in his chairman he said he may not even bother to read it first.
"Maybe [I'll sign] today or tomorrow, whenever," he said.
"It's there, Tony's offered me an extension for two years and I'll sign it. I haven't read it, I probably won't read it, I'll just sign it."