Nigel Pearson has not ruled out Leicester making a loan signing
Nigel Pearson has not ruled out the possibility of strengthening his Leicester squad with a loan signing.
Last Updated: 19/02/13 12:13am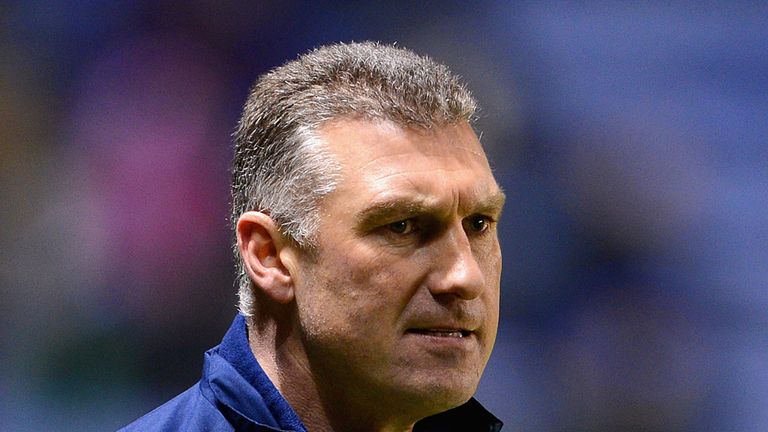 However, the City boss insists he is also just as likely to stick with the current group of players he has at his disposal.
Back-to-back defeats have seen the Foxes drop out of the automatic promotion places in the npower Championship and crash out of the FA Cup, prompting some inevitable criticism from some quarters.
Pearson says he would make a loan signing if the right opportunity came along, but he is in no rush to do so.
"Unfortunately, when things don't go your way, as we have experienced on a couple of occasions this season, there seems to be an opportunity for people to put a negative spin on it," said Pearson after the cup loss to Huddersfield on Tuesday night.
"What people seem to quickly forget is that it is this group of players that have got us where we are so far this season. But, as always, if we could improve the squad then that is something you consider if that opportunity comes along.
"I am not ruling it out and I'm not going to confirm that I am in a hurry to go and do business because it is always a case of 'can you?'. Let's be honest, most clubs are not going to start letting their best players out.
"If I had said I wanted to go and get one, it would be written as I need to go and do that. But it is a case of whether you can. It is one of those situations where we will have to see."
Pearson added: "I have a lot of faith in my players. They are a good group and work very hard. We are honest with how we appraise ourselves. I think the players are as well and that is why the players are such a good group to work with.
"We know where we need to be better at times and, when you are building a squad, it is always an on-going process. We will see."