Nigel Pearson admits his Leicester side may be suffering from a lack of confidence
Nigel Pearson is concerned over Leicester's profligacy in front of goal following the 1-0 defeat to Sheffield Wednesday.
Last Updated: 09/03/13 7:12pm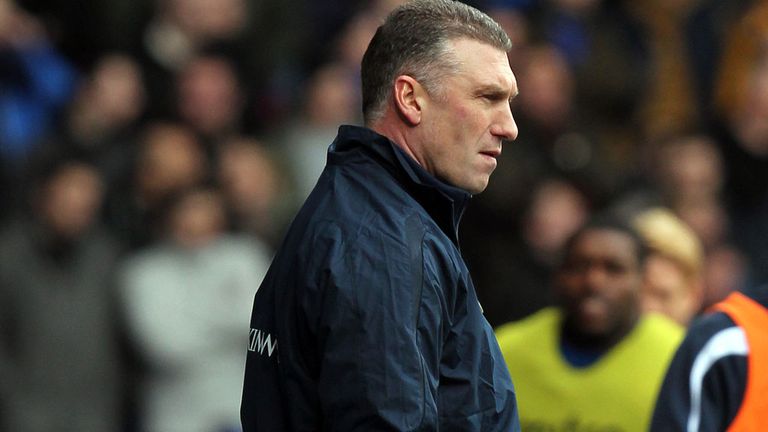 The Foxes had plenty of possession and chances but lacked the killer touch as their hopes of promotion suffered another blow.
Pearson said: "I think the biggest thing today was that we looked a side having a bit of a crisis of confidence at the minute.
"I can't fault the players for their efforts, but we were not fluid and didn't solve the problems Wednesday gave us. They came with a solid foundation and things didn't quite go our way for a number of reasons.
"Our creativity is not quite there but I don't think there is a fear factor there. We are not a defensive team and we are creating opportunities, but not taking them.
"We are a bit inconsistent and unfortunately for us at the moment it is not just quite happening.
"But I have a strong belief in these players and the collective spirit is going to serve you better than the individual approach.
"We looked nervy at times and at this stage of the season you don't really want that. We have got to keep our nerve."