Republic of Ireland defender Sean St Ledger is out to impress against England
Republic of Ireland defender Sean St Ledger is hoping to impress potential suitors in the match against England.
Last Updated: 01/06/13 11:35am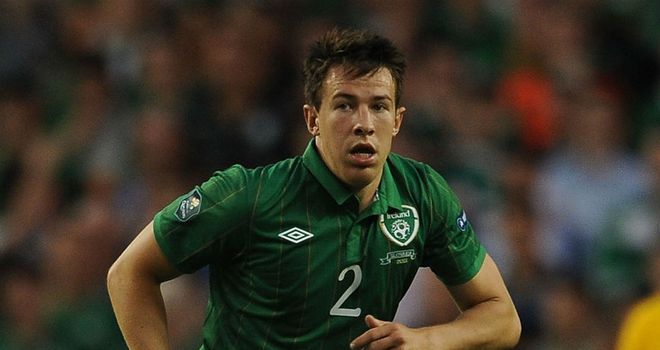 St Ledger will return to Wembley just over six weeks after playing for Millwall in the FA Cup semi-final defeat by Wigan.
The 28-year-old was on loan with the Lions towards the end of last season, and St Ledger has already been informed by parent club Leicester he is free to go.
St Ledger said: "I have been told that I can leave Leicester, so these games are obviously a bit of a shop window for me.
"I have not played too much, so in a sense I have got something to prove a little bit.
"I didn't play very much last season, so I am very fortunate to have these games that are coming up, and England is obviously a very big one."
St Ledger, who made seven appearances for Millwall including that trip to Wembley, is keeping his options open for the future and would consider a move abroad.
"Definitely. I am open-minded about going anywhere - I think you have to be. We will just have to wait and see," St Ledger added.
"I will weigh up my options and hopefully my agent can produce something."