Championship: Thomas Ince used to practice penalties against Kasper Schmeichel
Thomas Ince has revealed he used to practice penalties against Leicester goalkeeper Kasper Schmeichel.
Last Updated: 23/09/13 1:34pm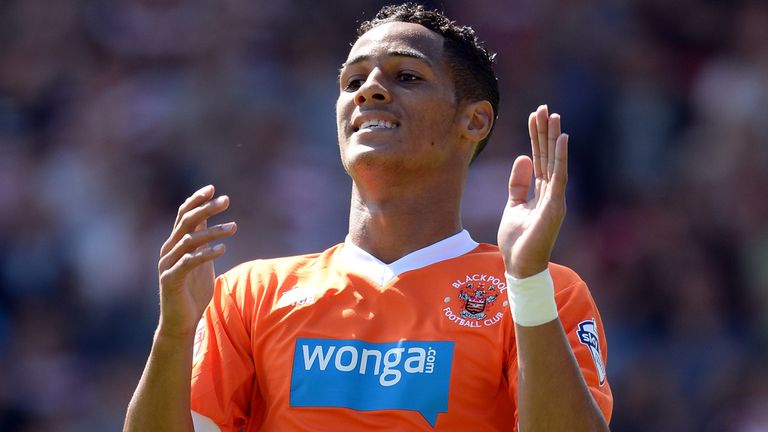 The Seasiders' England Under-21 international kept his cool in the 90th minute to level in a 2-2 draw against the Foxes at Bloomfield Road on Saturday in a clash between two of the Sky Bet Championship's early pace-setters.
The Blackpool goalscorer and Leicester stopper share the distinction of having famous fathers in the game - the former's dad is current Blackpool manager Paul Ince, who was a Manchester United team-mate of keeper Peter Schmeichel.
Their children used to practice on the pitch at Old Trafford on the younger days which, Thomas Ince revealed, made Saturday's spot-kick all the more familiar.
"Our dads both played for Man United, so it was strange for us to be on the field together on Saturday," he told the Blackpool Gazette.
"We used to play at Old Trafford after the games, on the pitch and in the lounges.
"He was always in goal, so it's not the first penalty I've taken against him.
"I've known Kasper for years now and when I stepped up he was playing mind-games with me.
"Still the same outcome - I always score!"