Nigel Pearson says Leicester will make life hard for Manchester City in Capital One Cup
Nigel Pearson has told his Leicester players he will not accept a defeatist attitude when they take on Manchester City.
Last Updated: 17/12/13 6:50pm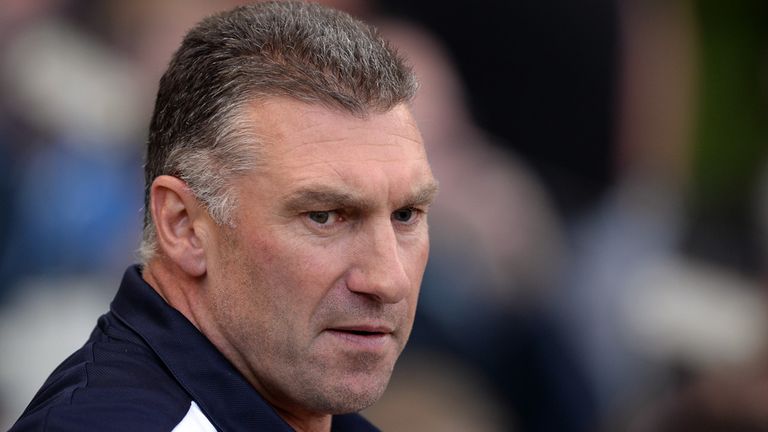 Manuel Pellegrini's side make the trip to the King Power Stadium on the back of hitting six goals past Premier League leaders Arsenal on Saturday.
That 6-3 win saw them installed as clear title favourites, but Pearson insists his side will fight for a place in the last four.
He said: "It's an opportunity for us to go out there and show what we can do.
"City are an excellent side with an exceptionally strong squad, but we have to go into it with the freedom to go and play.
"I expect our players to go out there and make it exceptionally hard for Man City. I don't think it's one of those where we'll just try and enjoy the occasion.
"We've worked hard to get this far in the competition, I want our players to go out there with drive. For us it's about doing what we can to make life difficult for Man City.
"We've done well so far and we're having a good season in the league, this is a good opportunity to go out there and put a good show on. You never know with cup competitions.
"We're not daft, we know they're a very good side but I don't think we should go into this game with anything other than high expectations of ourselves to make life difficult for them. If we do that then who knows?
"But we're going to have to be at our best, there's no doubt about that, because they have such depth in quality."