Championship: Leicester City manager Nigel Pearson cautious despite win at QPR
Leicester City manager Nigel Pearson remained cautious after his side became the first team to win at QPR this season.
Last Updated: 21/12/13 5:52pm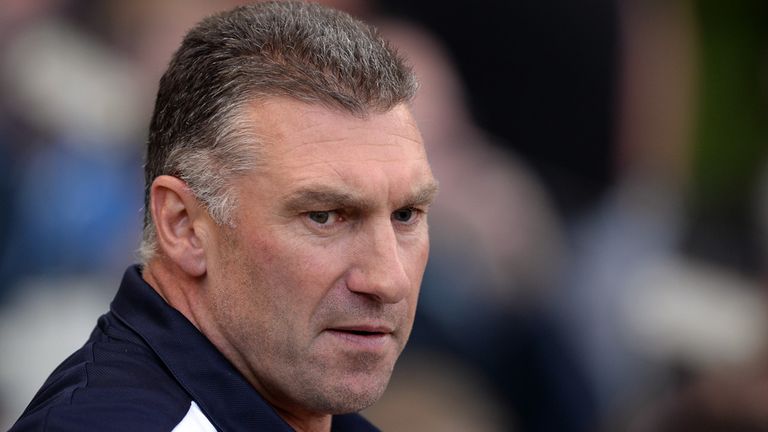 The Foxes inflicted a 1-0 defeat on Harry Redknapp's side, with Jamie Vardy scoring the winner in the 41st minute.
But Pearson refused to get carried away despite Leicester's victory, which moves them up to second in the Championship, at least for a couple of hours.
"It's very fine margins but we've managed to secure the points today," said Pearson.
"To be honest, on another day, if they'd been a little more clinical it could have been a different game.
"But we still feel we've created enough goalscoring opportunities to secure the points."
Pearson was also pleased with Leicester's defence after they kept their hosts at bay.
"We had to defend with a real gritty determination, but we showed some qualities," he continued.
"I think with the conditions, especially earlier in the game, both sides were trying to attack and get shots away.
"I think we could have seen the game off with a bit more care on one or two counter-attacks, but the most important thing for us today was to get the three points against a very, very good side.
"This is such a difficult division. We know that we've played some really good football this year, and we know that in probably one or two games we've not come up to the standards that we would expect."
Leicester now play four games in 12 days, a period which Pearson feels could make or break the season.
"It's a very important time of the season, and certainly January and February really do test the ability of squads to continue to get good results," he added.
"We feel that we've got a good side and a good squad of players.
"It's not a big squad so we've got to try and keep as injury-free as we can and not get suspended."