Transfer news: Nigel Pearson cagey on Leicester transfers but admires Kevin Phillips
Nigel Pearson is reluctant to discuss potential Leicester signings, despite admitting his interest in Kevin Phillips.
Last Updated: 06/01/14 11:32am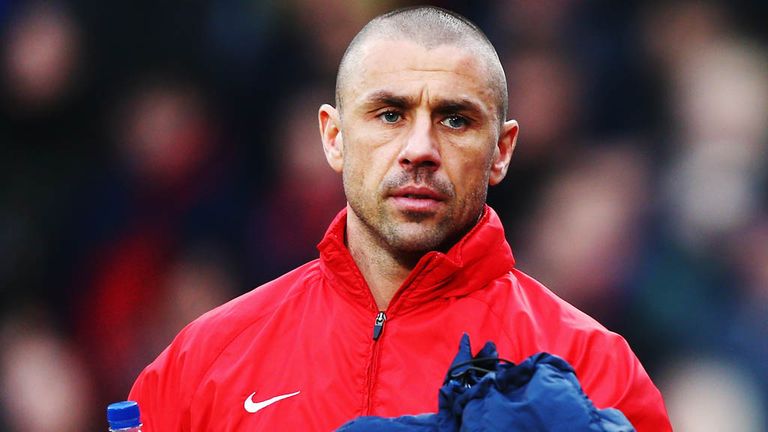 After the Championship leaders' disappointing 2-1 loss to Stoke in the FA Cup on Saturday, Pearson has admitted that he would like to add a couple of players to his promotion-chasing squad, but will go about any transfers in a way that he is comfortable with.
"I don't like to talk about another manager's players," he told the Leicester Mercury. "I don't have too much problem with other people talking about it, but I choose to do it in a way you are accustomed to.
"If there is any news, you would hear in time.
"If there is any business to be done and we can do it, then fine. But then again, my stance is the same, I am not going to get involved in speculating about names, whether they are players with other clubs or not.
"I don't see any mileage in that because I have a group of players here I want to remain focused on their own position and their own desire to be a part of the team.
"If we can add to it and improve the squad, we will do it. If I can't, I won't.
"I don't think I have to reiterate that the numbers we are working with are tight, and in an ideal world we would probably like to make one or two additions.
"But we will see what happens."
The Foxes manager, whose table-topping team hosts fourth-placed Derby live on Sky Sports on Friday night, believes that their reputation as 'big-spending Leicester' is now over.
"I think in my tenure at the club, we've improved the squad and spent money - but we've spent pretty wisely," he added.
"Stability is something that's very elusive at a lot of clubs and I think we at Leicester are working very hard to improve the club on lots of different levels."
Pearson has already hinted that he may look to sign Phillips after saying that it would be "silly" not to be interested.
Phillips, who left Crystal Palace in December, has been linked with the Foxes after saying he had already talked to one manager.
The 40-year-old striker added that he would only move to a Midlands team, further hinting at a potential stint at the King Power Stadium.
Pearson did not directly admit that he is looking to sign the veteran frontman, but his praise of Phillips has indicated a definite interest.
"The last time I worked with him, he scored a hat-trick - so I would be a bit silly not to be partly interested, but we will see what happens," said Pearson, referring to Phillips' performance in a 5-1 win by West Brom at Ipswich seven years ago.
"I have worked with him before and I know what he is like, so you can read a bit into that.
"The Midlands is a big place with a lot of clubs. We are in the Midlands, so maybe we are in there.
"I don't speculate on other people's players. You could argue he is a free agent but what I'm saying is, there is a way of dealing with adding to your squad.
"Am I interested? You will have to wait and see.
"The bottom line with anything around this period of the year, and with any transfer window, is that there are a lot of names being thrown around."