Nigel Pearson unsure how many points Leicester City need to go up
Nigel Pearson admits he doesn't know how many points Leicester City will need to win promotion to the Premier League.
Last Updated: 07/02/14 9:34am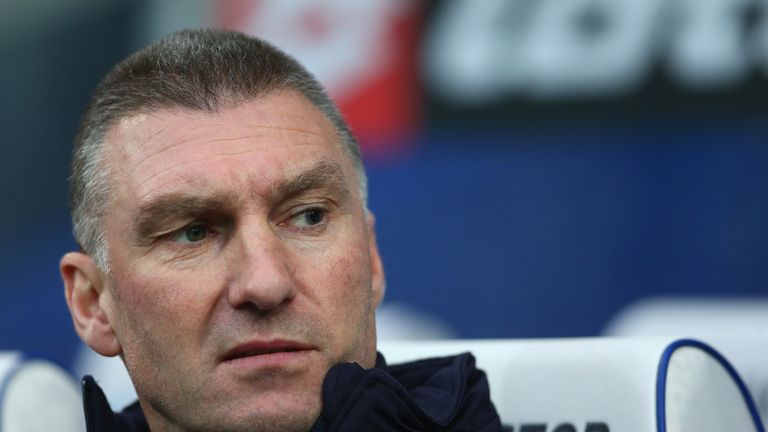 Pearson was named Sky Bet Championship manager of the month for January after leading the Foxes to five successive wins.
Leicester have won nine of their past 10 games and sit 10 points clear of second-placed QPR with 17 league fixtures left to play, starting with Saturday's home clash against Watford.
But when asked how many points would be enough to take Leicester into the top tier of English football this season, Pearson told Sky Sports News: "I've got absolutely no idea.
"People are starting to probably try to put too much emphasis on the run and clearly the players have done exceptionally well to maintain such a good run.
"We've got a really tough game at the weekend against a side that will try to make things difficult for us; what we have to do is maintain the standards that we've set so far.
"It's never easy to do that because when you're involved in runs that people take a lot of notice of then you're there to be shot at."
He added: "It's been a fabulous time for us and we've clearly got to try to finish off the job that we've been trying to do all season.
"Personal awards like this one are nice but the bigger picture is that it's a reflection on what has been a fabulous team effort so far."
Leicester signed veteran striker Kevin Phillips during the transfer window and the acquisition could prove to be a shrewd one, with the 40-year-old scoring the winning goal in a 1-0 victory at Bournemouth last weekend.
The presence of Phillips and several other experienced players has helped Pearson strike the right balance in his league-leading squad.
"I worked with him before and I know what he's about," he said. "Along with some of the other senior players we've had this season, they all bring a little bit more know-how and have added to it.
"We've got a better balance and hopefully that will be a key factor from here on in."
Pearson is in his second spell at the Leicester helm and his instincts of survival are not limited to the footballing world, with a life-threatening incident that occurred on a walking holiday recently being made public.
"It was when I was walking in Romania," he said. "There was a very frightening incident with a pack of mountain dogs and it wasn't something I'd like to experience again."