Championship: Nigel Pearson reveals he already has transfer plans for the Premier League
Leicester manager Nigel Pearson already has his Premier League transfer plans in place.
Last Updated: 31/03/14 3:36pm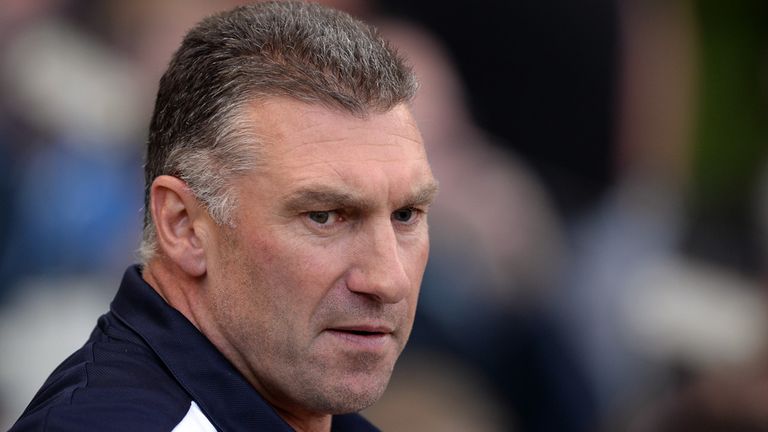 The Foxes look certain to end a decade-long absence from the top flight as they lead the Sky Bet Championship by seven points and have a 17-point cushion over the team in third place with 11 matches remaining.
Pearson insists he has been planning for Premier League football since returning to the club from Hull City two-and-a-half years ago, and that the Foxes already have transfer targets in mind.
"I think it would be a bit naive to think that you get yourself into a position where you look like going up and then start planning for that eventuality," Pearson told the Leicester Mercury.
"It doesn't work like that. We have been planning for different scenarios. You have to do that.
"You have to know the targets and be ready to move on potential targets. Otherwise you won't get a lot.
"We plan for the different scenarios all the time. Even last season we were planning for different scenarios, and you work within the scenario you are in.
"It is always difficult to strike that balance but you can't just all of a sudden start planning for next season. It is an ongoing process.
"It would be nice to have the scenario we want. To do that, we have to get through 11 games and win enough points. It is always more satisfying to do the job ourselves."