Sky Bet Championship: Leicester boss Nigel Pearson targets 100-point mark
Champions Leicester have been given one final task by their boss Nigel Pearson - reaching 100 points for the campaign.
Last Updated: 23/04/14 4:26pm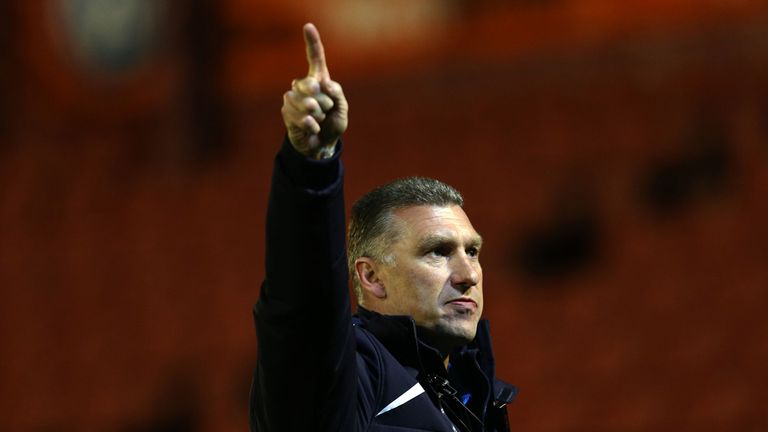 The Foxes, who have been at the top of the Sky Bet Championship table since late December, clinched the title at the Reebok Stadium on Tuesday night with a 1-0 win over Bolton.
It took Pearson's men to 96 points which not only equalled the club's best-ever tally with two games to spare, but also gives them the chance to break the 100-point barrier in fixtures against Huddersfield and Doncaster.
Only two sides - Newcastle in 2009-10 and Reading in 2005-06 - have finished with a points tally in three figures in the past decade and it is now the next goal, after promotion and the title, for Pearson's dominant side to strive for.
"There's that as a motivation," admitted Pearson, who broke Leicester's points record for a season during his previous stint in charge when he led them to the League One title in 2008-09.
"We want to finish the season well. We have a moral obligation to do that anyway but the added incentive of getting the highest points total the club has ever got is there.
"We've equalled it and we've got two games left and we have the opportunity to win six more points if possible. Whether we can do that or not remains to be seen but we'll have a go at it."