Leicester City confident they have the resources for Premier League
Leicester City have the resources to progress even further, according to vice-chairman Aiyawatt Srivaddhanaprabha.
Last Updated: 19/05/14 3:49pm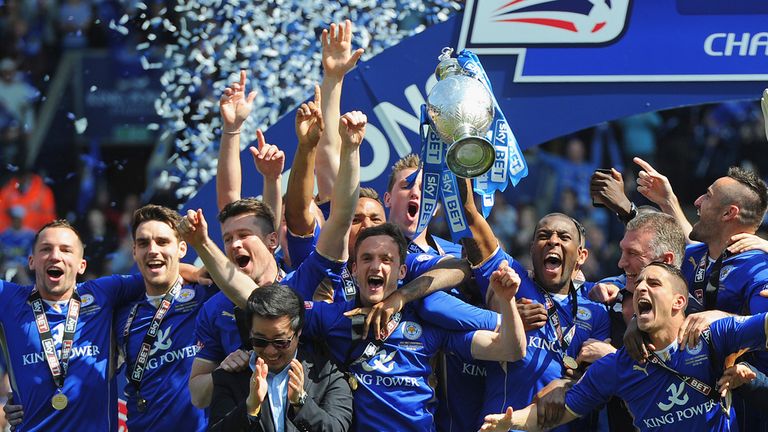 After winning the Championship, Srivaddhanaprabha, known as Top, confirmed funds will be made available to manager Nigel Pearson to strengthen his squad for the forthcoming Premier League challenge.
Top's father, Viachai Srivaddhanaprabha, was earlier quoted as saying he wants Leicester to be in the top five within three years.
"We want to make the team strong," Top told the Leicester Mercury.
"It may take time but the team we have got now and with a few recruitments, I think the first season we just have to aim to stay there. Then we will get stronger every season.
"We have been planning since the first day we came to the club for the Premier League and we have been trying to get everything ready.
"I am ready to support the team, Nigel and his staff."
Pearson has led the club to the top of League 1 and the Championship during his two spells in charge.
Top, who was part of the consortium to take over Leicester just under four years ago, has confirmed the board will hold talks with Pearson in the coming weeks.
"Our management style is to let people do their jobs and we love to listen, and then make decisions," he said.
"We try to make everyone happy to work with a good atmosphere. We want to see the staff enjoy working for the company.
"We will talk to Nigel to plan for the team for next season and what we are going to do with players.
"Over the three or four years we have changed the culture and the management style because, when we first arrived, it was difficult to say how we wanted it to change.
"Football has a lot of confidential things, but we are quite open. We listen to everyone every day.
"We are learning a new business."