Marc Albrighton can't wait to get to work with Leicester City following his move from Villa
Marc Albrighton cannot wait to get his Leicester career started and admits it was the right time to leave Aston Villa.
Last Updated: 04/06/14 2:50pm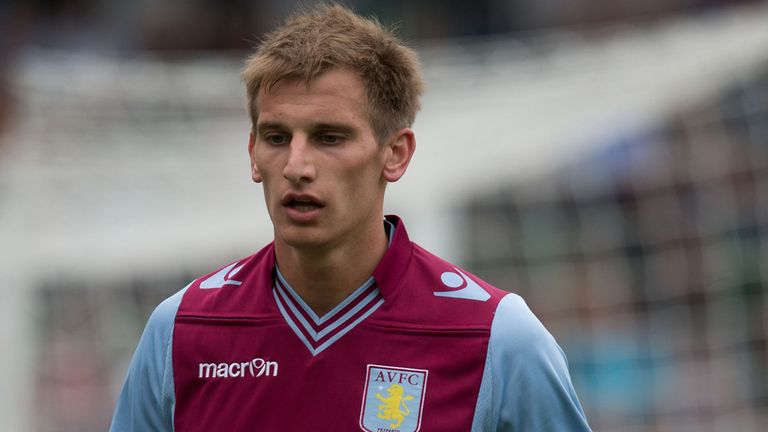 Albrighton had been at Villa Park since his teenage days but was told last month he would not be offered a new contract.
The 24-year-old was soon snapped up by the Premier League new-boys on a four-year deal and, although he admits it is disappointing how his stay at Villa ended, he bears them no ill will and is keen to get the next chapter of his career underway.
Albrighton told Sky Sports News: "It's massive for me. I can't wait to get started. It's a fresh start for me, my family and I am really looking forward to getting started.
"I had some great times there but in the end the decision was made by Aston Villa that they weren't going to renew my contract.
"I found out Leicester was interested and I was absolutely delighted, I couldn't believe it. I've signed straight away and got it all sorted and I am just raring to go now.
"I wasn't so much hurt. It's disappointing the way they did it but it's probably done me a little favour.
"I think I needed a fresh challenge, a new start and what better place than a club like Leicester that have come up from the Championship, having blown that away.
"It's a team that is striding forward in massive steps and I cannot wait to be a part of that.
"I've got no bitterness towards anyone at Aston Villa. Decisions are made every day and it was just another decision at a football club. Like I said, it's probably done me a favour in the end.
"At 24, and a four-year contract, I could have my best years ahead and I hope I do. I'm just so excited to get started."