Premier League: Nigel Pearson sure Leicester can compete in the top division
Last Updated: 15/08/14 3:57pm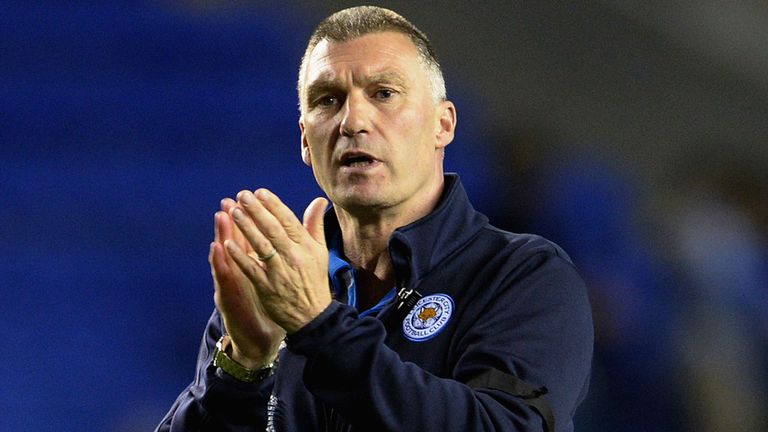 Nigel Pearson is confident his Leicester City side is capable of being competitive in the Barclays Premier League.
Last season's Championship winners, as seems to always be the case, are one of the favourites to be relegated on their return to the top division.
Pearson accepts life is going to be a lot harder than last season but he is full of belief his players can adapt, starting with a home clash against Everton at the King Power Stadium on Saturday.
Pearson said: "We were the best team in the league last season, obviously that won't be the case this time round.
"We are not going to dominate games like we did last season - that goes without saying - but there is an air of confidence among the players that they believe they have the ability to perform, and I fully agree.
"I believe we have a good squad which is capable of making the transition.
"We have a good balance in the squad in terms of seniority of players and some exciting young players who I think, providing they are able to adapt at a sensible rate, will do very well in the Premier League.
"I do believe we have players who are very capable of doing very well.
"A lot is always made of the teams who come up and how they will fare. I have been asked if staying up is just enough, and that has to be the bottom line.
"But I think it's dangerous to set your targets too low. From a business point of view - and purely on a business level - survival would be an achievement. But, of course, I can't preach that as that would be under-selling what we have the potential to do.
"The players have a belief and the staff have a belief in the players that they are capable.
"A top-10 finish would be huge, but we have to make sure our first goal is to establish ourselves in the Premier League."