Premier League: Leicester boss Nigel Pearson vows to attack Chelsea on Saturday
Last Updated: 22/08/14 2:23pm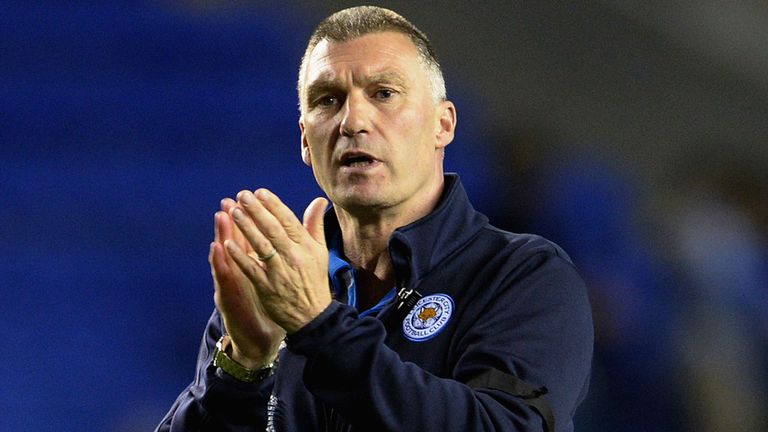 Leicester boss Nigel Pearson has no intention of playing defensive football when his side takes on Chelsea on Saturday.
The Foxes enjoyed a positive return to Premier League football last weekend when they twice came from behind to claim a 2-2 draw with Everton, who finished fifth last season.
Although Pearson concedes getting anything at Stamford Bridge would be a bonus, he feels his side can go out and play with a degree of freedom, avoiding the need to 'park the bus' as others might.
"I'm looking forward to taking Leicester City to Chelsea in the league rather than the cup," said Pearson, whose side lost 5-2 in an FA Cup quarter-final in 2012.
"The most important thing is I want to see how our players cope with a big fixture. It's important for us to play the game and not the occasion.
"Chelsea at Stamford Bridge speaks for itself. Their record there is very good but we have to think of this as something of a bonus.
"Not many people give us much hope but we have a strong resolve. If we can be an awkward customer I'll be happy. But we have some good footballers.
"We maybe need a bit of time for our players to dictate the tempo a bit better. There are a lot of counter-attacking sides in the Premier League.
"I don't want us to just soak pressure. We need to give each other enough options to maximise our offensive players. We have some threats.
"It's important for people to enjoy the experience but we will only do that by performing as well as we can.
"I don't see my job to be fundamentally different. I'm very pleased to be the manager of a side that has achieved promotion with style.
"It's not an easy thing to do and for us to establish ourselves as a Premier League side it will take a lot of hard work and patience."