Transfer news: Esteban Cambiasso excited to play in Premier League with Leicester
Last Updated: 29/08/14 4:58pm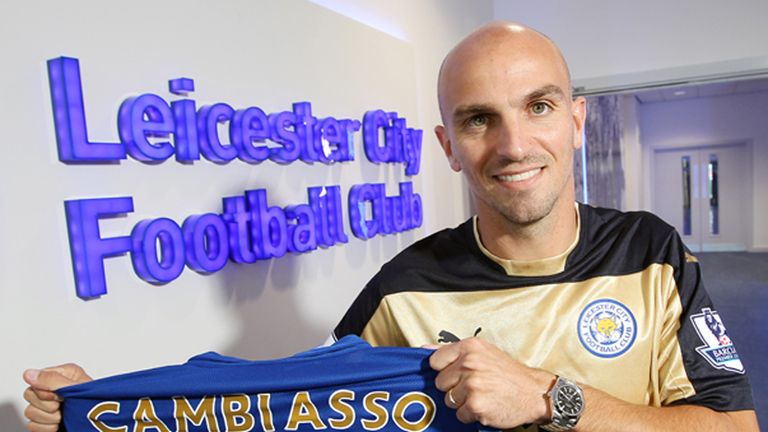 Esteban Cambiasso says his distinguished career would have been incomplete without time spent in the Premier League.
The decorated Argentina midfielder has joined Leicester on a one-year deal after a decade with Inter came to end in the summer.
Cambiasso, 34, won the Champions League during his time in Italy and was previously part of the famous Real Madrid squad featuring 'galacticos' Zinedine Zidane, Luis Figo and David Beckham.
Leicester feared the ambitious move had fallen through, but they were able to announce a deal ahead of this weekend's game home game against Arsenal.
And speaking for the first time as a City player, Cambiasso said: "In the past I've played in Spain and Italy, but for my career I need to play in the Premier League.
"When I knew I was Leicester's first choice, I called my brother and said I wanted to go there. I'm very happy. I've chosen to come here and I'm happy to stay here."
Leicester manager Nigel Pearson said: "I'm delighted that we've been able to do the Cambiasso deal. He's been as big a driving force as we have."
Watch Leicester v Arsenal live on Sky Sports 1HD this weekend as part of our Super Sunday coverage. Kick-off is at 4pm.