Barnsley director tells Keith Hill his job as manager is not under threat
Barnsley manager Keith Hill has been told his job is safe even if a sale of the Championship club goes through.
Last Updated: 26/09/12 11:14am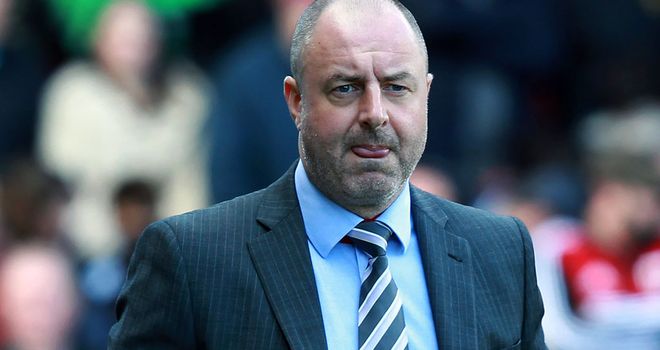 Two unnamed parties have registered an interest in buying the Championship club, though neither has yet followed up with a firm offer.
But owner Patrick Cryne's wish to sell should not affect Hill's position as manager, according to director Don Rowing.
He said: "Keith has been reassured, and he has had no pressure on him while he has been here.
"People do speculate on people's futures sometimes but, as far as we are aware and concerned, Keith will be with us for a long time."
Hill would rather Cryne remained in charge at Oakwell, and the ongoing uncertainty is taking a toll on the manager.
He told the Sheffield Star: "For whatever reason every time we try and turn a corner there's a hand grenade waiting for us.
"I'm getting fed up of it, to be honest, because we're starting to see the progress we've made in the time I've been at the club."