Keith Hill feels a lack of confidence is proving costly for struggling Barnsley
Barnsley boss Keith Hill feels his side lacks confidence after their latest defeat came at the hands of Huddersfield.
Last Updated: 10/11/12 9:38pm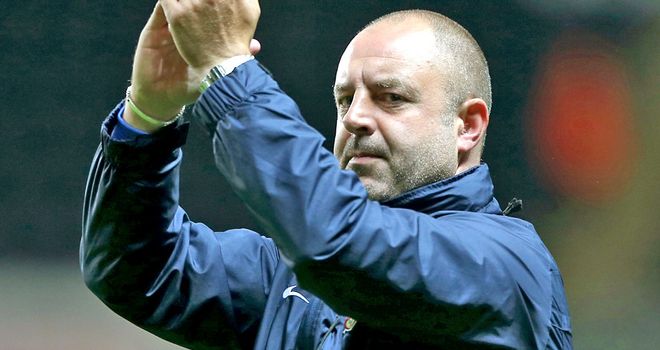 The Tykes struggled to create chances and extended their winless run at Oakwell to six games with Jermaine Beckford's goal late in the first-half enough for a 1-0 Town win.
Hill said: "It's not about the performance, it's about the result.
"Again, the performance was lacking penetration and I think it's obvious to everyone why we're not winning games and we're losing games. I just want to focus on one thing and it's definitely the result."
"The players are suffering with a lack of confidence. It looks like that, but we've got to pick them up and they've got to pick themselves up. We've got to play with that self-belief; that energy.
"I'm not too disappointed about the performance; it's a results driven business. The players have got to accept the challenges and have got to be able to express themselves with a freedom and no fear. They've got to forget about the pressures of the situation.
"The brain is the athlete and sometimes it plays tricks with your ability and I think we witnessed a little bit of that today."