Keith Hill to rest John Stones on a regular basis in bid to maximise potential
Barnsley boss Keith Hill will continue to rest John Stones on a regular basis in a bid to maximise his potential.
Last Updated: 12/11/12 1:09pm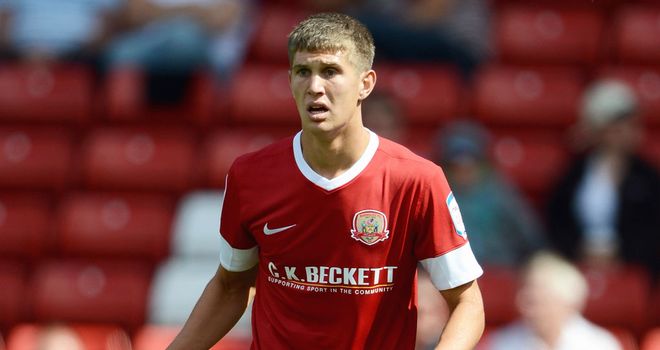 Big things are expected of the 18-year-old right-back, who is an England Under-19 international.
Stones was rested for last week's defeat at Derby and recalled for Saturday's loss against Huddersfield, and with the Reds struggling in the Championship, Hill will have no hesitation in taking Stones out of the firing line again.
"I think it will serve him well, not just for this season but progressively throughout the course of his career," Hill said.
"It's part of his education. I don't want to burn him out mentally - that's one thing I don't want to do. I don't want to put him under the stresses of the position we are in because it can really affect you as a player.
"He is currently in the England Under-19s and I want him to progress into being an elite Championship player for Barnsley and a Premier League player and I think he has got the potential to do that."