David Flitcroft says FA Cup run will not harm chances of avoiding relegation
David Flitcroft insists Barnsley's FA Cup run is not a distraction from their bid avoid relegation.
Last Updated: 16/02/13 2:03pm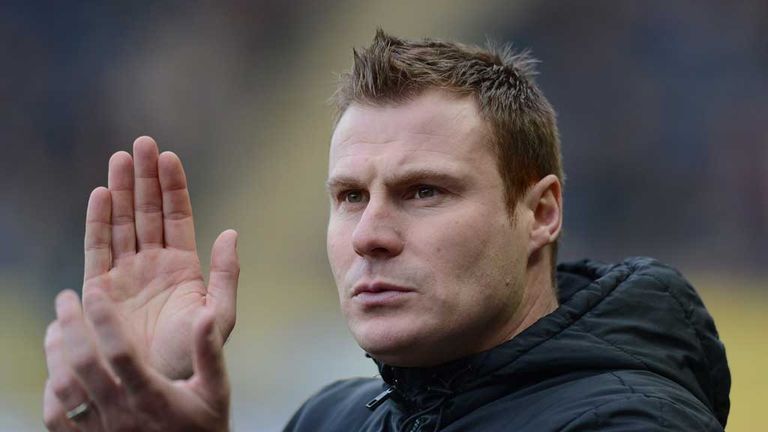 The Tykes go to MK Dons in the fifth round on Saturday with Barnsley in superb form.
The Tykes are on a roll under new boss Flitcroft, who has steered them to six wins - two in the FA Cup - one draw and a single defeat in eight games since replacing Keith Hill as boss at the end of December.
That gives Barnsley fans real hope they can avoid the drop and Flitcroft insists the FA Cup run will not hinder their chances.
"I love the tournament, I love the trophy and I can't wait for Saturday's game," he said.
"The semi-finals being at Wembley is a great plus. This whole process is all about going home and making your family proud of you and the FA Cup seems to do that more than ever. It just catches the imagination.
"The players want to win the football match, there's no doubt about that and it gives them a welcome break from the league because it's been relentless since I took over.
"There's been a lot of planning, a lot of things have changed and we've moved quite a long way in a short space of time, which sometimes takes its toll.
"We've had a real planning week and it's been meticulous for this game. The players have really bought into how we want to do things and different learning experiences.
"We took the boys to watch MK Dons at Doncaster on Tuesday night, then did a classroom session. I'm just trying to bring as many different types of learning to the players.
"In a group of 20, some learn from feeling it, some learn from seeing it, some from a book, and I'm just trying to make sure every player knows the mission that we're on, and the statement that is MK Dons on Saturday."