Swansea boss Michael Laudrup: We can cope without Danny Graham
Swansea boss Michael Laudrup is confident he has the resources to cope without striker Danny Graham.
Last Updated: 02/02/13 6:34pm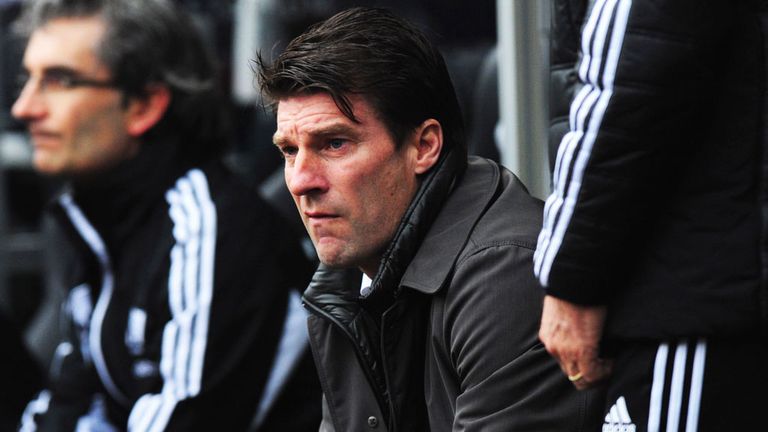 Sunderland agreed a £5m deal with Swansea to take Graham back to his native north-east, ending a month of speculation regarding his future.
But Laudrup is content to have his talisman Michu available following his recent decision to extend his contract at the Liberty Stadium.
Laudrup said: "It wasn't that Danny was unhappy but it was a combination of going elsewhere to play regularly, and especially the chance to go back home, which was his desire.
"I told him it was okay and I understood, but he had to understand there was the economic side.
"Once the offer from Sunderland was good enough, Swansea as a club were happy and that combination made it clear it was a decision we had to leave him go.
"I still believe I have options in the squad. Danny is a good player, but remember he was not playing regularly.
"I still think inside the team, even with injuries, we have possibilities to have quite a competitive team. We have scored more goals than last season. We have others who have scored goals.
"You can never argue about numbers but we still have our top scorer. We have not sold Michu. We have sold a player who was on the bench."