Ryan Tunnicliffe set for loan move from Manchester United
Man Utd are ready to let Ryan Tunnicliffe go out on loan and more than half-a-dozen Championship clubs want him.
Last Updated: 20/02/13 6:39pm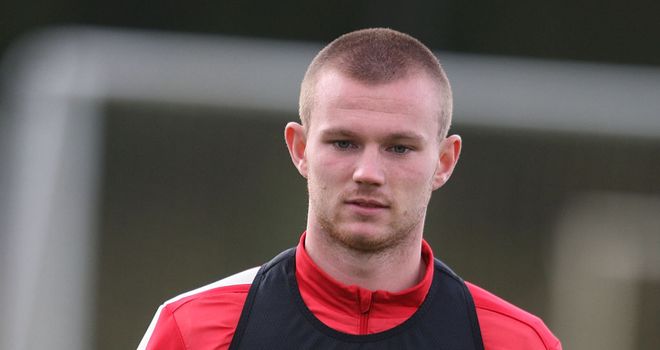 The 20-year-old is rated very highly within the corridors of power at Old Trafford, which is why Sir Alex Ferguson has resisted the temptation to send him out so far this season.
He spent time with Peterborough United last season, where he impressed, but he was brought back over the summer and has been a constant member of the first-team squad.
However, with chances limited, United are now ready to agree to an 'emergency loan' to a Championship side which will see him gain further first-team experience.
Sources have confirmed to us that Tunnicliffe could be set to leave before this weekend as talks over his destination go on with United.
Blackpool, Blackburn, Burnley, Barnsley, Huddersfield, Charlton and Hull are amongst the clubs keen on taking the England youth international.