World Cup: Scotland's George Boyd ready for Wales ace Gareth Bale
George Boyd is fully aware of the threat Gareth Bale poses as he prepares to make his Scotland debut.
Last Updated: 20/03/13 6:27pm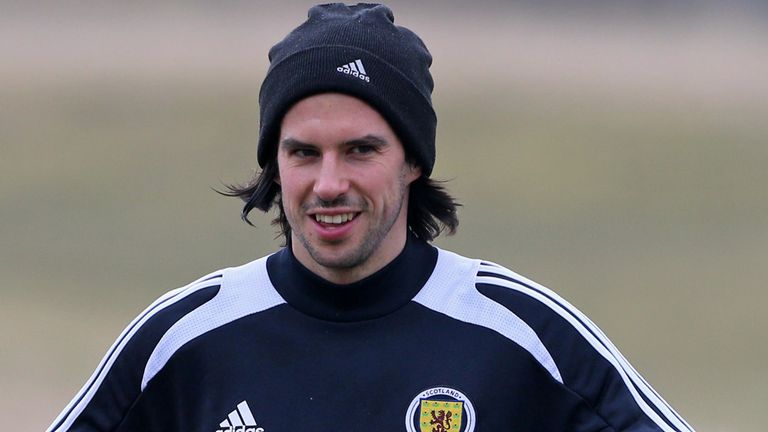 The 27-year-old - currently on loan at Hull - was in the Peterborough team which lost 4-0 in an FA Cup tie at White Hart Lane three years ago.
Boyd is wary of the danger Bale will pose in Friday's World Cup qualifier at Hampden Park.
"Bale is on fire at the minute. I remember playing against him in the FA Cup for Peterborough, I was on the right wing and he was left wing and he destroyed me," said Boyd.
"I am usually just running forward but I was running towards my own goal for most of the game that time.
"But you would expect that with the level he is at, he is at the top of his game at the minute.
"I think he has to be (the best player I have played against), with his power and pace and he has added goals to his game this season so he is becoming the complete player.
"He is a world class player but he is one man, he is not the whole team.
"Obviously he did well in the last game, scoring two but it would be foolish for us just to concentrate on one player.
Boyd is delighted to have been given the chance to shine at the highest level four years after making his debut for the Scotland B team.
He said: "I think he (Strachan) tried to sign me when I was at Peterborough and he was at Middlesbrough but for some reason that didn't happen, I think Peterborough wanted a bit too much money.
"I am just delighted that he has given me the chance to show what I can do here."