Hull City manager Steve Bruce says unexpected success has been sweet
Steve Bruce says he can take added pleasure from Hull City's campaign because it has exceeded their expectations.
Last Updated: 26/04/13 10:17am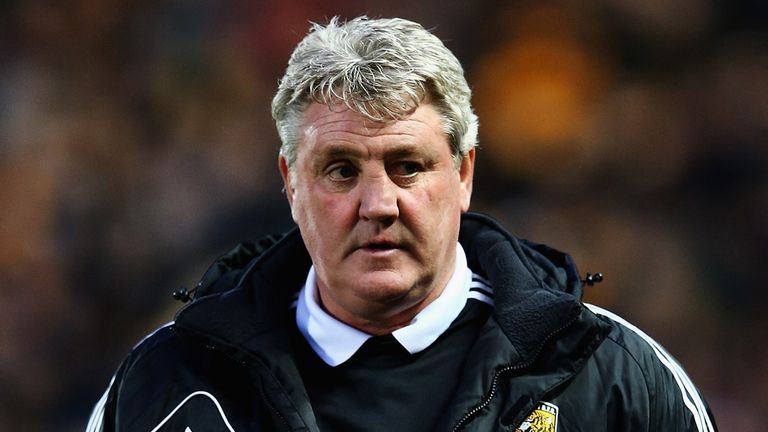 Bruce took charge at the KC Stadium last summer after being sacked by Sunderland the previous November, which was an experience he admits had knocked his confidence.
"I was frustrated and sore," he told the Daily Telegraph. "When you're sacked, it's horrible. I took it badly. I was extremely upset by what happened at Sunderland. Of course you question yourself, whether you are as good as you thought you were.
"I'd lost my job. I'd failed, that's how I saw it, but the thing about this game is it does hurt you sometimes. If you want to work in football you have to be able to pick yourself up, dust yourself down and go again."
Bruce had hoped to challenge for a play-off spot with Hull but they now stand on the brink of going up automatically and he has been surprised by the level of success.
"I've loved it here and it's been a wonderful season that has exceeded all of our expectations," he said.
"I think that makes it taste all the sweeter. I thought we could finish in the top eight, maybe scrape into the play-offs, so to go up automatically would be a fantastic achievement. It isn't about me, though.
"This is for the owners, who've spent £50million to make sure there is still a Hull City Football Club when it could well have become another Portsmouth.
"It's for the supporters who've stuck with the team and the players, who've listened, worked and been so hard to beat all season. We've done it together and I'm very proud."
Hull will guarantee promotion on Saturday with a win over Barnsley, while defeat for third-placed Watford against Leicester City on Friday night would kick off the celebrations early.
Bruce is delighted he agreed to come to the club, saying: "I wasn't ready to retire. I enjoyed my nine months off, but I was ready to go back to work and it's been the best decision I could have made.
"I've really enjoyed it, it's a smashing club and the great thing about the Championship is you can do something special because it's so unpredictable.
"I've got on extremely well with the owners. That's important for me after everything that has happened.
"If we're back in the Premier League, we know what that means financially and everything else. It has given the whole city a lift, we've just got to get over the line and then we can celebrate. Not before."