Transfer news: Hull City's Steve Bruce has promised Paul McShane a new deal
Hull City boss Steve Bruce has promised Paul McShane a new pay deal after the Tigers leaped back into the top flight.
Last Updated: 06/05/13 11:53am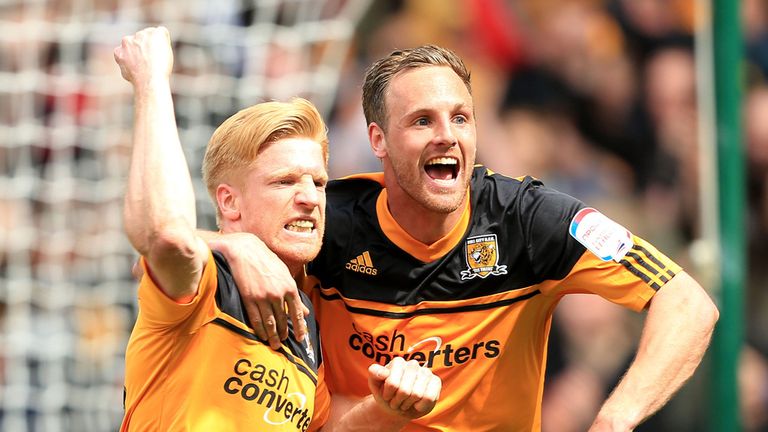 The defender scored in Hull's 2-2 draw with champions Cardiff on Saturday as Bruce's side confirmed their return to the big time.
McShane, who joined Hull on a free transfer four years ago but had been frozen out by Bruce's predecessors, will now be rewarded with a new contract after re-paying the faith shown in him.
Bruce told reporters: "Paul has had a difficult couple of years but he will be the first one I speak to in the next week or so to offer a new contract.
"He fully deserves that and he will definitely be one we take with us into the Premier League."
He added: "I had a remarkable conversation with Paul last summer, when he basically told me that he had never trusted any manager he had worked under.
"All I asked was for him to give me a chance and I told Paul 'I know you have something still to offer in this Championship season'.
"And he has done just that. He has been superb and for him to be getting the accolades that have come his way is testament to him because he never gives up."
McShane is determined to look to the future, saying: "I have had some really dark days in the last two years and was so down in the dumps that I came close to packing it all in.
"I was angry and frustrated about the way I was shoved to one side and some people at the club wouldn't even talk to me because I was seen to be a bad egg just because I wasn't playing.
"The way I was treated was cruel and unjustified but that all changed when the gaffer came in last summer.
"Steve has treated me fairly and shown faith in me. Now I just want to look forward to a good future here."