Premier League: Hull City boss Steve Bruce talks about must-win game against Cardiff City
Hull City boss Steve Bruce admits Saturday's Premier League clash with Cardiff City is a must-win game.
Last Updated: 14/09/13 2:17pm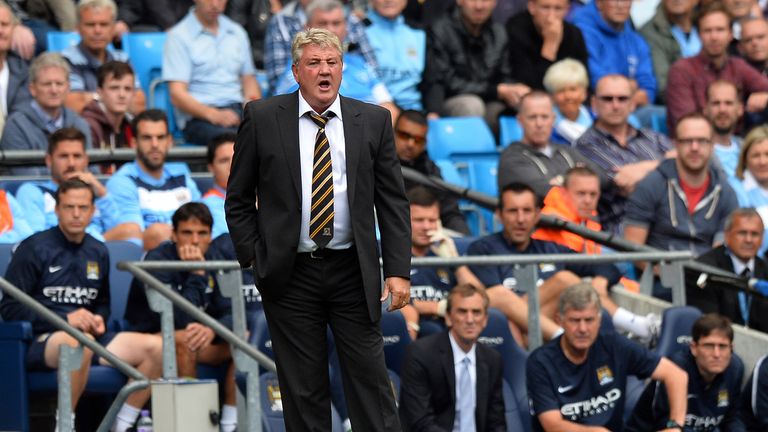 The sides last met at the KC Stadium on the final day of the Championship season, when a tense period of injury time saw Hull miss a penalty and Cardiff score one in a 2-2 draw.
The result was good enough to send the Tigers up in second behind their title-winning opponents and Bruce says it is fixtures such as this that will define each side's season in the top flight.
"It's a big game for us, but I'm sure they'll say the same," said Bruce. "Cardiff came up with us and they'll have put it down as one of their fixtures to get something from.
"Cardiff are a good side and they proved to be the best side in the Championship last year. Since then they've added to their squad well, spent a lot of money to improve and they're going to make a big fist of it."
Bruce also revealed that loan signing Gedo is still battling visa issues, with civil unrest in his native Egypt meaning the process is far from straightforward.
"The British Embassy is shut apparently, it is in a place where a lot of the trouble is so they have to send passports to Dubai then get them sent back somewhere," said Bruce.
"He's trying desperately bless him, he's trying to get his visa and you're not allowed in without it.
"The last I heard he was trying to get to Dubai himself to rush things up."