Premier League: Hull striker Robbie Brady out for four weeks with hernia surgery
Hull striker Robbie Brady will undergo a hernia operation on Tuesday and will spend four weeks on the sidelines.
Last Updated: 01/10/13 3:35pm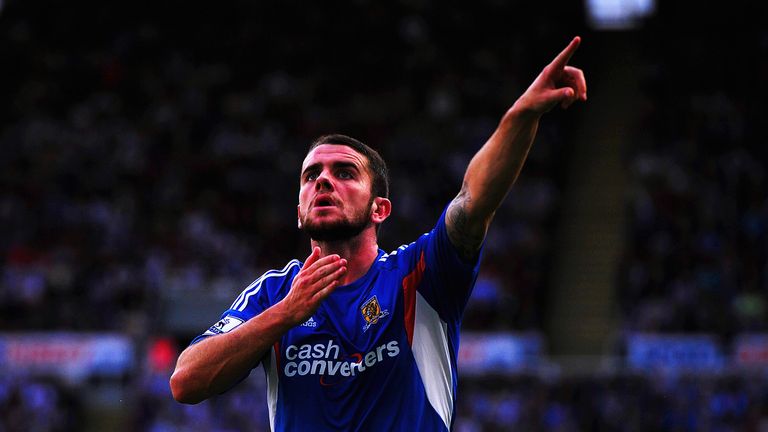 The 21-year-old Republic of Ireland international has already notched three Premier League goals for the Tigers this term but will miss the next month of action.
"It's actually a condition that we've been managing for around six weeks now," revealed Rob Price, Hull City's Head of Medical Services.
"Robbie has managed to play through that and been particularly successful despite being in a reasonable amount of pain.
"The manager has been very good in terms of limiting Robbie's training sessions and has brought him off at times in games when he was still able to perform.
"We had a sit down between Robbie, the manager and myself to make a decision on when it would be best to have the surgery and Robbie decided that he couldn't really continue to play with the pain he was having.
"We met with the surgeon on Monday night and Robbie will go for surgery this afternoon. We're hopeful that he will be back playing sometime within around four weeks."
Brady signed for Hull on a permanent basis in January having already spent two successful loan spells at the KC Stadium.