Steve Bruce offers warning from history after Hull's promising start to the season
Steve Bruce has warned his side to heed the lessons of Hull's previous spell in the top flight despite their good start.
Last Updated: 04/10/13 8:32am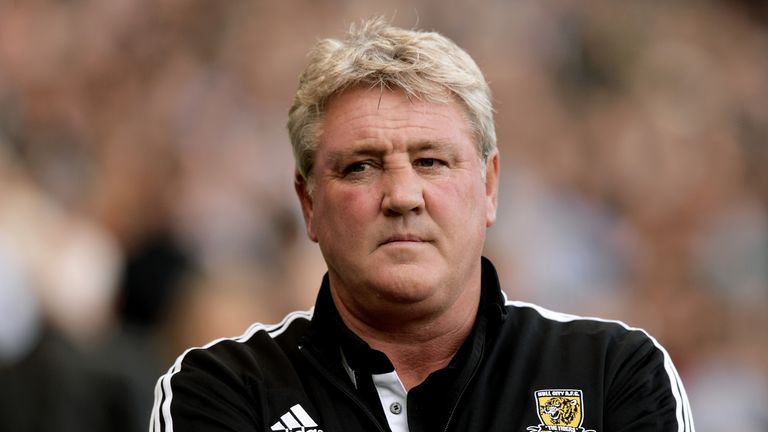 The Tigers have taken an impressive 10 points from their first six games to sit eighth in the table, but manager Bruce is mindful of City's campaign in 2008/09 under Phil Brown, when they started with six wins from nine games only to collapse and survive the drop by a single point before relegation the following season.
"We have a made a wonderful start, but that's all it is," he said ahead of Saturday's home match against Aston Villa.
"If someone had said to me we'd have 10 points from the first six games I wouldn't have thought that was possible to be honest.
"But the history of our club the last time we were here is that we did great until Christmas and the following 18 months after that must have been torture, agony.
"So we've had a good start - really good - but we've only played six games and there are 32 more to go."
Bruce's squad has been hit by injuries this term, with captain Robert Koren (fractured foot), defender James Chester (hamstring) and four-goal top-scorer Robbie Brady (hernia) all ruled out.
Brady had surgery on Wednesday, but is likely to be the first one back in around four weeks.
"We've lost another one this week in Robbie, so we've played six and lost three to injury...we need a bit more luck in that department," added Bruce.
"Robbie has been complaining of pain now for four, five, six weeks. It's been grumbling away at him and it got to a situation after last Saturday that it was too sore to train, so we thought 'let's get it done'.
"It was a case of needs must: the quicker it's done, the quicker he's back on the pitch."