Supporters' group meet Hull City owner Assem Allam over name change proposal
A Hull City supporters' group has met with owner Assem Allam over his proposal to change the club's name.
Last Updated: 07/11/13 1:35pm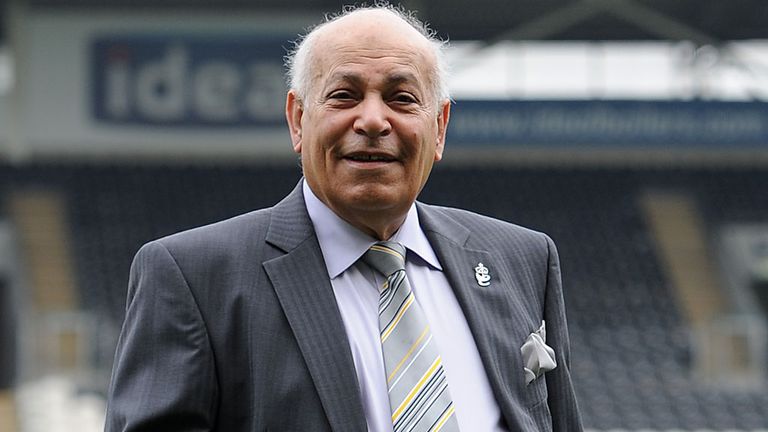 'City Till We Die' met Allam last week and received assurances any change would not be made until market research and consultation with fans had been completed.
The name is already being used at the club's training ground, at the KC Stadium and on club e-mails among other things.
The group presented Allam with a petition with more than 4,500 signatures from fans who are opposed to the change.
They revealed Allam had confirmed he would start research into the name change to determine if any financial benefits were likely to arise, would conduct wide-ranging consultation with supporters and told them 'I give my word, I will not change if no benefit.'
A statement read: "City Till We Die agrees that increasing the club's commercial income is important but this must be done without compromising the club's heritage or discarding its historic 109-year-old name.
"Dr Allam committed to working with the fans in the future on the name change and any other areas that affect them, and City Till We Die will be happy to take part in this debate."