George Boyd praises Steve Bruce's management skills following Hull's good start
George Boyd has praised Steve Bruce's management skills following Hull's good start to the season.
Last Updated: 08/11/13 7:16pm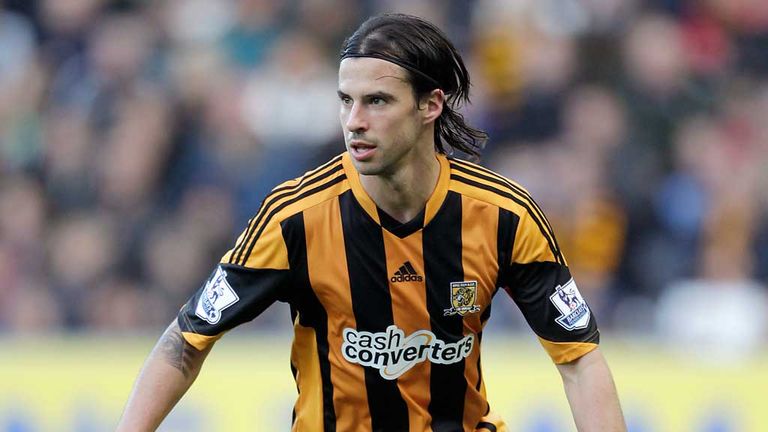 City are the best-placed of the three promoted teams after 10 matches, sitting in 10th place in the table with 14 points.
In contrast, play-off winners Crystal Palace have struggled and have picked up only three points so far following a mass overhaul of their playing staff in the summer.
"You do find that in the Premier League they (managers) do forget about the people who got them up and bring loads of new players in," said Boyd.
"But the gaffer has done well to keep everyone happy and everyone has got their opportunity to play their part and prove they can play at this level so far.
"It was frustrating not playing at the start of the season, but the boys were doing really well and the gaffer has done really well with that, saying to us 'be patient, you'll get your chance and when you do, take it'.
"That's his man management skills to a tee. We've got a really tight-knit group and to keep everyone feeling involved even when they're not on the pitch has been brilliant.
"A few of us who have been patient have got our chance lately and taken it with both hands.
"Obviously you're not used to it when you've come from the lower leagues and you're used to playing every week like I did at Peterborough and when I came to Hull.
"But the top clubs in this division are the same, they use their squads and a few of us have got to get used to not playing every single week."
Hull defender Liam Rosenior has also been impressed by Bruce since his arrival at the club.
Rosenior said: "What he's done for this club, in just a year pretty much, it's been a massive transformation.
"He's great tactically, we always know what we're up against and I think he should get a lot more credit than what he gets.
"If we keep performing well, as players you get noticed and as a manager you get noticed."