Liam Rosenior praises Steve Bruce's 'massive' Hull transformation
Liam Rosenior has described the transformation Steve Bruce has implemented as Hull City manager as 'massive'.
Last Updated: 08/11/13 7:54pm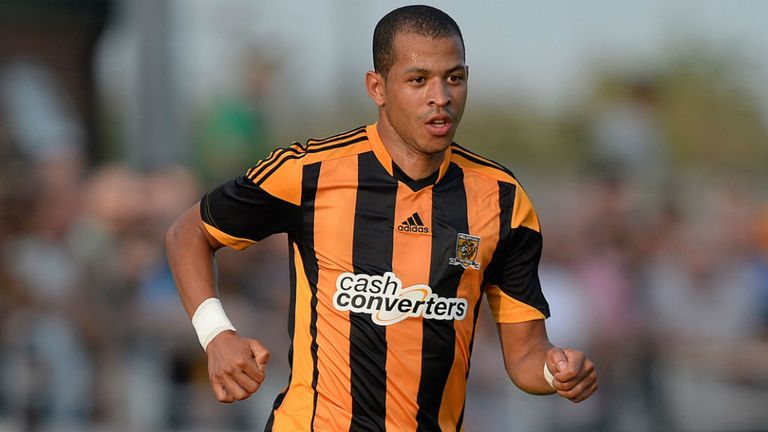 Bruce, whose team play Southampton this weekend, led the Tigers back to the Premier League in his first year in charge of first-team affairs at the KC Stadium.
Hull are six points clear of the relegation places at this early stage and their sights are firmly set on remaining in the top flight of English football.
Rosenior signed for City in October 2010 after four months without a contract and is quick to acknowledge the impact Bruce has had both on his own fortunes and those of the club.
"What he's done for this club, in just a year pretty much, it's been a massive transformation," Rosenior told Weekend Warm-Up.
"He's great tactically, we always know what we're up against and I think he should get a lot more credit than what he gets.
"If we keep performing well, as players you get noticed and as a manager you get noticed."
Rosenior is cherishing his return to the Premier League after a spell in the footballing wilderness caused him to take serious stock of his situation.
He moved to Reading from Fulham but started just 28 games in two years for the Royals, found himself farmed out on loan to Ipswich and, eventually, released.
With the benefit of hindsight, Rosenior almost regrets his move to the Madejski Stadium but says it acted as a personal wake-up call and continues to inspire him today.
"The way my career panned out, it started great at Fulham and I had some great times there, it's a fantastic club to play for," he said.
"Maybe the move to Reading came at the wrong time for me. I look back, and I don't like having regrets but maybe I wanted to move too quickly and didn't realise what I had at Fulham and what I had being a Premier League player.
"It's not until you come out of the Premier League and play in the Championship, that you realise how lucky you are.
"I'm playing every game now like it's the last of my career and hopefully that will be good enough so I can play for the rest of my career.
"When you get written off or told you can't do what you want to do or told you're not good enough you can go one of two ways, you can accept it and start to doubt yourself or it can spur you on to prove people wrong .
"I think the characters that we have in this squad, so many players told maybe you're not good enough for the Premier League and we want to show people that we are."