Hull City owner Assem Allam to push ahead with plans to rename club
Hull owner Assem Allam remains keen to rename the club, despite holding talks with fans who oppose his plans.
Last Updated: 11/11/13 9:58pm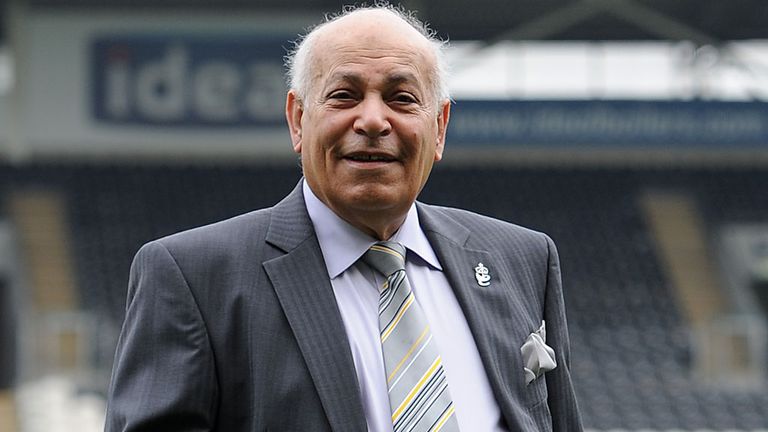 Allam hopes to eventually change the team's name from Hull City AFC to Hull Tigers, having previously described 'City' as a "lousy" and "common" word.
He believes this new identity will give Hull a better chance of generating revenue, particularly as the council own their ground, but many supporters are against the switch.
The 'City Til We Die Group' claimed they held "essentially positive" talks with Allam 10 days ago, but he has shown no signs of changing his stance.
A final decision is expected to be made early in 2014 and a club statement read: "Having been deprived of opportunities to acquire the stadium freehold, which would have enabled us to create the infrastructure in the surrounding area, we will now need to focus on generating commercial income from elsewhere.
"A shorter club name will hopefully enable us to do so, with a stronger, quicker marketing impact all over the world."
The statement added that while Allam's preference remains 'Hull Tigers', he will firstly find out whether there are financial benefits from making such a switch.
Allam also suggested that fans understood the need to generate new income, saying: "I believe the representatives at the meeting accepted that there is a wider issue at hand, in that we need to ensure the club can sustain itself through commercial income."