Premier League: Hull manager Steve Bruce defends club owner Assem Allam
Hull City manager Steve Bruce has defended under-fire club owner Assem Allam.
Last Updated: 03/12/13 8:15am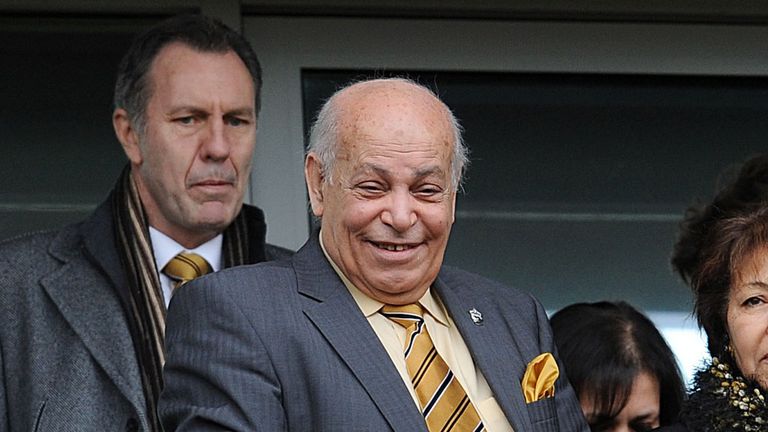 Bruce claims Allam was misinterpreted when he said fans opposed to his plan to rename the club can "die as soon as they want".
Allam has been the target of strong criticism, and banners of protest, from supporters ever since he announced his plan to ditch the 109-year-old title of Hull City.
He hit back at the fans who oppose the move in an interview with a Sunday newspaper, telling his detractors they could "die as soon as they want" - a reference to the 'City Till We Die' movement.
But Bruce has stepped in to try and defuse the situation.
"I think what he was saying was he needs the situation to die, not the supporters to go away and die," said Bruce.
"I think there's a misinterpretation.
"The owner's been (in Hull) 45 years, and I'm not making excuses here, but if you speak to him, he still hasn't quite grasped the English language."
Bruce said after Sunday's 3-1 Barclays Premier League win over Liverpool that he intended to speak to Allam about his proposal to rebrand the club.
"I think the chairman has put something like £70m into this club, so without him there wouldn't be a club or a 'Hull City' - it would be down the tubes," said the 52-year-old, who took over as Hull manager in June 2012.
"We have to respect his wishes, but on the other hand he has to understand too that a lot of people feel very, very strongly about this.
"I've got to have a conversation with him. I don't think he understands quite what it means to the history and the tradition.
"But if he wants us to play in pink fairy dresses, then he is entitled to that view."